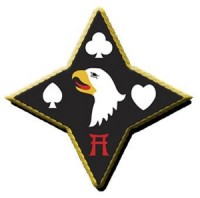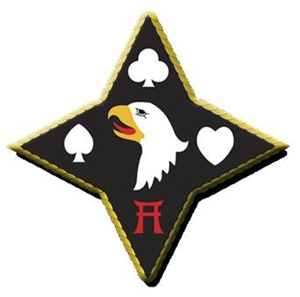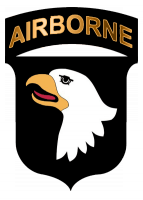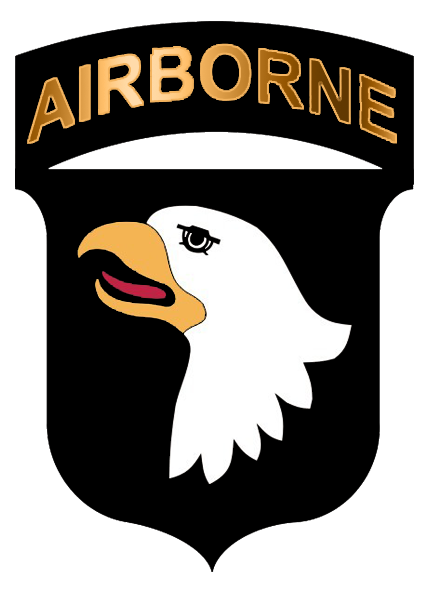 Fort Campbell, KY – On November 6th, 2019, Soldiers assigned to 716th Military Police Battalion were hard at work setting up perimeters, pulling security and conducting training drills during their field exercise at Range 65 on Fort Campbell, KY.
"We are jointly deploying both the 510th Military Police Detachment and the 163rd Military Police Detachment for this field exercise," said Capt. Anthony Fisher, 163rd Military Police Detachment and 510th Military Police Detachment company commander.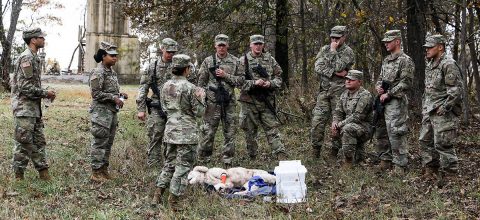 The 163rd Military Police Detachment is establishing a provost marshal office in a simulated deployed environment and conducting stability operations.
"Meanwhile, 510th Military Police Detachment is establishing a military working dog kennel."
Establishing a provost marshal office made it possible for the 716th Military Police Battalion to simulate the host nation training aspect, which enables them to conduct better, more immersive and realistic training, explained.
"During this particular operation, I have assumed the role of provost marshal; and I, along with my section leaders, can be responsible for running the entire provost marshal cell autonomously using only the assets and resources available to the unit," Fisher said. "So we're exercising all of our assets, utilizing all of our personnel and challenging them to conduct their tasks using analog products to sharpen their skills; so that if we did need to deploy, (then) we would be ready."
Fisher commended his team's efforts and their ability to lead the way in this new and innovative training opportunity.
"There are a lot of different moving pieces, and everyone has their specific section and area of responsibility," said Fisher. "The challenge is for us to command, control and track everything, and so far it's been a great success."
Fisher proudly claimed the 716th Military Police Battalion is the first of its kind, this fiscal year, to conduct this type of training.
"We finalized the concept for this training last November, and since then we've been escalating the planning and making this training exercise better and better," said Fisher. "As for our kennels, this is the first time that I know of where we've been able to utilize and simulate deploying the working dog kennels in a field environment.
"This will be a new mission essential task that will be coming out in the next fiscal year; so technically, we aren't even tasked by Forces Command to execute this type of training," continued Fisher. "But, we really want to lean forward in the foxhole and pave the way for other MP units to follow," he emphasized.
Sgt. 1st Class Floyd Bengston, kennel master for the 510th Military Police Detachment, spoke more about the particular exercises and training the joint readiness exercise involved , to include what the military working dog kennel to stay prepared.
"A lot of our training out here in the field has been simulating key leader engagement training, react to contact (and) react to indirect contact," Bengston said "And much of the training for our team has been to train the military working dog handlers how to brief a military police team in a deployed or forward environment, helping them learn how a dog handler can support them and what capabilities that they can be able to bring to the fight.".
Being the kennel master, Bengston emphasized the importance that communication has on how dog handlers can operate successfully, especially while deployed.
Bengston wants his Soldiers to understand how to best support the teams and units to which they will be attached, so that more people can see how much of an asset having a military working dog team is to a unit and its tactical operations.
"This is the first joint training exercise with the 510th Military Police Detachment and the 163rd Military Police Detachment; and like with all first steps, it's going to be a bit rocky," Bengston said. "But, like with all good training, the Soldiers are learning from their mistakes, they're pushing forward and they're not making the same mistakes twice. As far as the dogs, they're learning just as much as we're learning."
Spc. Steven Johnson, a military working dog handler for the 510th Military Police Detachment, spoke about his experience as a military working dog handler during this training exercise.
"This training exercise is going to prepare all of our handlers for their next deployment, conducting route patrols and making sure we're ready for any challenges that can hit us as a handler," Johnson said.
Johnson recently redeployed from Iraq in support of Operation Inherent Resolve.
The training 510th Military Police Detachment conducted in the field on Fort Campbell matched what he experienced while in a combat environment, Johnson said.
"This training mirrors the battlefield, a lot of the time your initial plan doesn't work out, so you need to be prepared to have contingency plans, react to adversity; and this training is preparing us for that – making sure that we can communicate with people we don't know," Johnson said.
The 510th Military Police Detachment also recently received the Eagle Award, an award FORSCOM presents at the end of every fiscal year that determines the unit within FORSCOM that has the best military working dog kennels.
"We won it last year, and we conducted a lot of training, put in a lot of hours," said Bengston. "I told my team that hard work always pays off, and they definitely worked pretty hard and won; and I would vouch that they are hands down one of the best kennels in the United States Army."