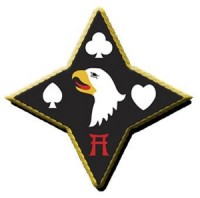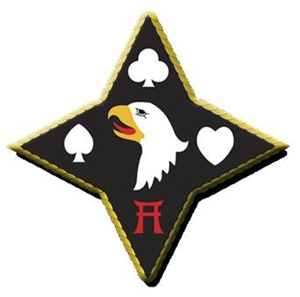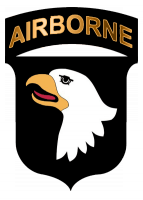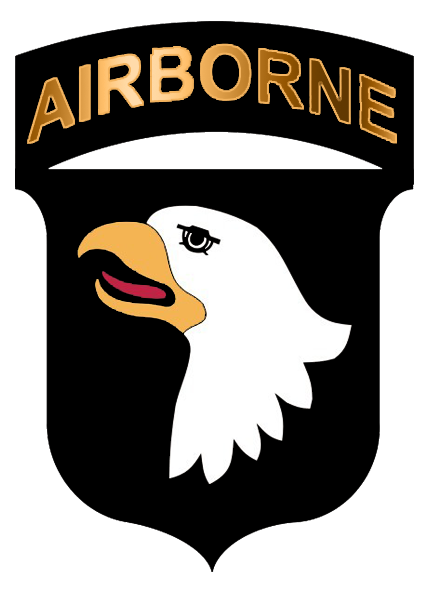 Fort Campbell, KY – In September 2019, the 101st Airborne Division (Air Assault) published an operations order directing the turn-in of all excess and unserviceable containers. The turn-in began early this month and will continue until completion sometime in January or February 2020.
Operation Clean Eagle's goal, as written in the order, is to synchronize the efforts of all the brigades, getting them to come together to eliminate as much waste as possible and utilizing the mobility assets and support operations section of the 101st Sustainment Brigade, 101st Airborne Division (AA) to get it done.
Maj. Brian Zorger, 101st Sustainment Brigade support operations defense information base chief, explains how Operation Clean Eagle came to be and what it entails.
"The purpose of this operation was to identify and separate items within supply containers that were being turned in and begin the process of throwing away trash and turning in items both through unit supply support activities (SSAs) and through the 101st Sustainment Brigade, 101st Airborne Division (Air Assault) who were consolidating CLIX (repair parts) excess" Zorger explained. "The purpose of both of these operations is to remove excess from across the division, eliminate waste and increase the division's overall readiness posture."
To synchronize these two operations, Col. Stephanie Barton, commander of the 101st Sustainment Brigade, scheduled a meeting with her staff, the 101st Airborne Division supply staff and the 101st Army Field Support Battalion.
"During this meeting, it was quickly identified that these operations were not being conducted as efficiently as they should be, and Col. Barton directed the 101st Sustainment Brigade Support Operations (Officer), Lt. Col. Jesus Pena, to develop and execute a Division Excess Consolidation Point (DECP)," Zorger said. "The purpose of the DECP is to provide a location and manpower to quickly sort and facilitate the turn-in of all division and tenant unit's excess Class II (clothing), serviceable Class IV (fortification and barrier materials) and Class IX (repair parts) taken out of excess and unserviceable containers."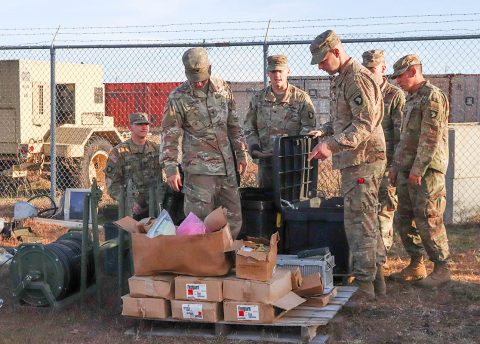 Planning started immediately, and the order was sent to division for review and publishing. In an attempt to eliminate confusion from multiple operations orders, the division's chief of staff directed G3 to incorporate the new DECP order into the container order and Operation Clean Eagle. The result of this combination is Operation Eagle Sweep.
"The DECP is currently setup in three warehouses on 53rd Street and Wickham and consists of personnel and equipment from all divisional units, with assistance from the AFSBn, and is ready to receive excess Class II, Serviceable IV, and IX," Zorger stated. "All units will have two different days to turn-in and process all authorized excess, and the DECP is prepared (to) and will likely operate 24-hours-a-day, minus weekends.
"On a unit's turn-in day, they will provide personnel from their SSA's turn-in section to process equipment that is brought to the DECP," continued Zorger. "Ideally, excess will be identified that will fill shortages across the division, saving money. If the excess cannot fill shortages or is unserviceable, it will be returned to unit SSAs for future issuing, turned-into DLA-DS or turned-into Sierra Army Depot. The division transportation officer will coordinate for the DLA trucks for these turn-ins."
Unit turn-in will run until December; at which point all focus will be on gaining disposition for excess turn in and the clearing of the DECP site.
"The endstate of these operations is that all excess and unserviceable containers across the division are turned in and all excess in the containers is redistributed to fill shortages or turned in to the Army supply system," said Zorger.
Sgt. 1st Class Sandra Toler, noncommissioned officer in charge of the 101st Sustainment Brigade support operations global combat support system, spoke about how proud she is of how her team is doing when it came to running the DECP.
"I think that my team is doing great. They are doing their best with what equipment they have," said Toler. "The majority of the team is 11B (Infantrymen); they are not logistics, yet their comprehension and execution of the mission at hand is great. Having been given this mission, I hope that all of my team gains knowledge and experience from the operation and that we are able to get all of this stuff turned in and complete the mission successfully."
Zorger explained what his goals are in order to accomplish a successful mission.
"The excess around post serves no purpose hidden away inside containers," said Zorger. "It is only through identifying these shortages, reestablishing accountability and returning them back into the Army supply system that we truly get after waste reduction and increased readiness."