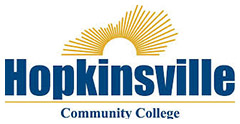 Hopkinsville, KY -The Hopkinsville Community College (HCC) Annual campaign for 2019 has taken the acronym PATH with the goal of providing assistance to the college that is Passionate Aid that Tranforms Right Here.
HCC Foundation Board member Beth Mann has issued a challenge with her gift of $5,000 to the campaign.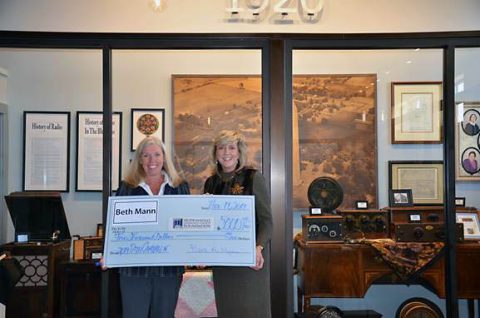 In a recent meeting, Mann stated, "HCC definitely impacted my life. I had been first in my class and suddenly became 7th going into a new school. Christmas my freshman year, the University of Kentucky gave me a scholarship, and education changed my life. I went to HCC for two summer semesters, and that time was transformational to my life."
Mann has issued the challenge to others with the capacity to make large gifts to strongly consider the impact of Hopkinsville Community College on their personal and professional lives. She shared that there are many other issues faced by students at the college that are not academic, such as food insecurity, being addressed by the recently opened Pathfinder Pantry.
"We have to think beyond scholarships to challenges students face when not in the classroom or lab, and help address those needs," she concluded. Mann is the owner of The Edge Media Group, which includes yoursportsedge.com, and radio stations WKDZ, WHVO, WKDZ-FM and WPKY in Cadiz, Hopkinsville and Princeton, Kentucky.
At the foundation's recent Gala, HCC President Dr. Alissa Young asked the audience of almost 300 to stand if they had attended HCC or had someone in their family attend. "It was overwhelming – at least 80% of those in attendance that night had a direct connection to this college, and we are grateful to them.
We now ask as GivingTuesday® and the end of the year approaches, that our friends in the community make gifts to the campaign," she continued. "Beth's challenge to her peers and our community is exciting, and I look forward to the response from our generous community," Young concluded.
According to HCC Institutional Advancement Officer Yvette Eastham, the 2019 HCC annual campaign to Help Clear a PATH is at 63% or $28,436.00 of its $45,000 goal. "We are so grateful for the outpouring of generosity to those who gave during our BuildSmart campaign and to prior annual and end of the year appeals. Gifts like Beth's resonate in impactful ways at in a local community college, and we can make a tangible difference in the lives of our students as we help them persevere toward their personal educational goals," she shared.
HCC will celebrate GivingTuesday® with an event on Tuesday, December 3rd beginning at 5:30pm at Casey Jones Distillery for donors who give a minimum of $80.76 to the campaign. GivingTuesday is a global generosity movement unleashing the power of people and organizations to transform their communities and the world on December 3rd, 2019 and every day. It was created in 2012 as a simple idea: a day that encourages people to do good. Over the past seven years, this idea has grown into a global movement that inspires hundreds of millions of people to give, collaborate, and celebrate generosity.
To give to HCC's PATH campaign, call 270.707.3733. Gifts may be made be made by credit card, invoice, check or payment plan. Pledge payments are due by December 31st.
About Hopkinsville Community College

For many Pennyrile Kentucky region and Fort Campbell residents, higher education begins at Hopkinsville Community College (HCC). The college serves thousands of area residents each year as a comprehensive regional learning center providing academic and technical associate degrees; diploma and certificate programs in occupational fields; prebaccalaureate education; adult, continuing and developmental education; customized training for business and industry; and distance learning.
As part of the Kentucky Community and Technical College System, HCC is a critical component to transforming the region's economy by providing citizens with the education and training needed for high growth, high wage careers.
For more information, visit http://Hopkinsville.kctcs.edu