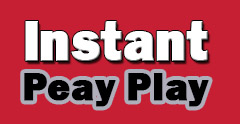 Clarksville, TN – Sometimes when you have been in the shadows for years and then finally get to step into the spotlight you could freeze like a deer in the headlights, or maybe even turn and head back into the safety of the darkness.
But you can also be like the Austin Peay State University (APSU) football team these past few weeks and continue to shine in showing your worthiness to belong under the bright lights and national spotlight.
The Governors (11-3) after throttling the Furman Paladins (8-5) last week at home in their first ever appearance into the NCAA FCS Playoffs had to not only go on the road for their second game in the postseason, but also had to travel across the country to Sacramento, California to play the tournament's No. 4 national-seed Sacramento State (9-4).
Now it would have been understandable if the APSU Govs, who week after week continue to go where no other Austin Peay State University football team has ever gone, would have had some sort of letdown mentally or physically after earning that first playoff win and then have to travel across the country to play its second game.
But not this team.
Austin Peay State University came out on the Hornets home field and stopped them cold and dominated for almost three quarters before giving up some scores to Sacramento State in the final 16 minutes of the contest when they were playing to keep the clock running as much as possible with the victory in hand.
Now as one of the final eight teams in the nation still playing in FCS they are among the best of the best in the country.
You have North Dakota State (seven-time national champion), James Madison and Montana (two-time national champions) — not to mention five runner-up finishes for Montana — along with Northern Iowa (19 playoff appearances) and Weber State and Illinois State (eight playoff appearances, including a runner-up finish by Illinois State in 2014).
And you also have Austin Peay State University's next opponent, and No. 5 national-seed, Montana State (10-3) and their 10 all-time playoff appearances.
The APSU Govs have already beaten a No. 4 seed why not a No. 5 seed?
And while no road game at this point of the season is ever going to be easy, the Govs should be more than ready to face the Bobcats, with both teams have played two common opponents so far, with both defeating Southeast Missouri this season, while Austin Peay State University beat Sacramento State and the Bobcats lost to the Hornets.
This week is just another chance for the Govs football team to shine on the national stage once again and after all they have done this season and the way they are currently playing they may need to get a bigger light.
The Govs and Bobcats FCS Quarterfinal matchup is scheduled to kickoff at, 7:00pm, Friday, December 13th, 2019 in Bozeman, Montana.