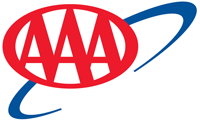 Tampa, FL – AAA says crude oil prices have spiked and dropped twice in the past six days. The first spike occurred last Friday following a U.S. drone strike in Baghdad, which killed Iran's Major General Qassem Soleimani.
Prices spiked again on Tuesday when over a dozen missiles were launched by Iran at military bases in Iraq that house American soldiers in retaliation for the drone strike.
Domestic crude prices saw immediate gains with the announcement of both events.
Crude prices spiked as high as $65.55 in after-hours trading on Tuesday, but price increases have since pulled back with WTI closing at $59.61 on Wednesday.
As the market continues to weigh the impact and risk of additional retaliatory actions that could lead to further escalation of tension in the region, WTI prices will likely continue to fluctuate. Wholesale gas prices have also fluctuated, causing a minimal impact on the national average.
Since Monday, the national average for a gallon of regular unleaded gasoline has increased by two cents to $2.60. While there is still clear geopolitical tension, there is no immediate threat to crude supply domestically or globally that can support a sustained increase to crude oil prices or domestic wholesale gasoline prices.
The Energy Information Administration (EIA) released new gasoline data that showed demand declined last week to 8.13 million b/d from 8.96 million b/d during the previous week. Additionally, EIA's weekly report showed that total domestic gasoline stocks grew substantially by 9.1 million bbl, bringing the current level to 251.6 million bbl.
Typically, low demand amid rising gasoline stocks would put downward pressure on pump prices, but given the current tension between the United States and Iran, gas prices are seeing fluctuation, though minimal.
About The Auto Club Group
The Auto Club Group (ACG) is the second largest AAA club in North America. ACG and its affiliates provide membership, insurance, financial services and travel offerings to over 9.9 million members across eleven states and two U.S. territories including Florida, Georgia, Iowa, Michigan, Nebraska, North Dakota, Tennessee, Wisconsin, Puerto Rico and the U.S. Virgin Islands; most of Illinois and Minnesota; and a portion of Indiana.
ACG belongs to the national AAA federation with more than 60 million members in the United States and Canada and whose mission includes protecting and advancing freedom of mobility and improving traffic safety. Motorists can map a route, identify gas prices, find discounts, book a hotel, and access AAA roadside assistance with the AAA Mobile app for iPhone, iPad and Android.
Learn more at AAA.com/mobile. Visit AAA on the Internet at AAA.com.