Clarksville, TN – Rodney Wright, City of Clarksville Director of Internal Audit since July 2016, has announced he will resign effective January 31st to accept a job in the financial services industry.
"I've been presented with a time-sensitive opportunity to enter a field I've always wanted to be a part of," Wright said. "I've decided the time is right for me and for my family to make this move."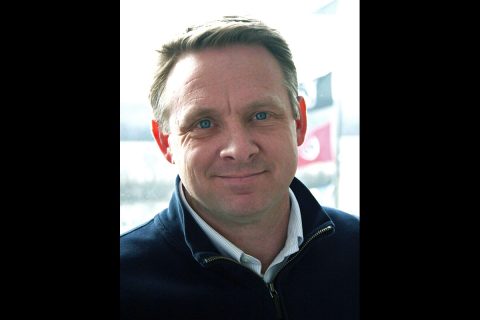 Wright, 41, is a Certified Public Accountant who previously worked for several years as an auditor in the insurance and financial services industries.
"I've really enjoyed working at the City of Clarksville, and with the Mayor, City Council, and all City employees over the past three and a half years," Wright said. "It's a great place, with plenty of dedicated people doing their best every day to serve the City's residents and taxpayers."
As the City's internal auditor, Wright leads the independent Department of Internal Audit and reports to the Audit Committee, a five-member group of four citizens appointed by the City Council and one Council member. The department is tasked with conducting financial, performance and other audit functions inside City government, and has unrestricted access to City records, properties and personnel relevant to any function of City government under audit.
"Rod has done a splendid job as our Internal Auditor, and we'll miss him," Clarksville Mayor Joe Pitts said. "It's a tough but important role. The auditor is like an umpire, who takes a deep look into City processes, policies and activities, and makes the calls. He either affirms them or recommends ways to improve them if problems are found. Rod has demonstrated independence and integrity, and has done great work in City government."
Wright's successor will be selected under a process outlined in the City Charter, in which the top candidate is appointed by the Mayor, upon a recommendation by the City Audit Committee, and subject to confirmation by a majority vote of the City Council.
Wright, an Illinois native, said he was proud of the talented team in Internal Audit and of the department's accomplishments during his tenure.
"It's everything from auditing the Clarksville Police Department's evidence room to analyzing if travel expenses are being handled properly," he said. "But the bigger role is to focus on process improvement and value-added projects for the City, and we've been able to do that."
Wright said he will continue to reside in Clarksville and looks forward to seeing the community continue to grow and prosper.