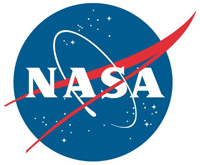 Mountain View, CA – NASA is working to safely integrate drones into low-altitude airspace. Ever wonder what the skies will look like in the next five to 10 years? Can you imagine stepping onto your balcony on a sunny day, seeing drones buzzing around?
They could be delivering food and goods to doorsteps, hovering around backyards for family fun or over highways for traffic monitoring. An estimated 700,000 unmanned aircraft systems, called UAS, but commonly referred to as drones, are expected to be roaming the sky by the year 2020.
Many have questions about how such a big change to the airspace will affect our lives and safety.
NASA's Ames Research Center in California's Silicon Valley has set out to create a research platform that will help manage large numbers of drones flying at low altitude along with other airspace users.
Known as UAS Traffic Management, or UTM, the goal is to create a system that can integrate drones safely and efficiently into air traffic that is already flying in low-altitude airspace. That way, package delivery and fun flights won't interfere with helicopters, airplanes, nearby airports or even safety drones being flown by first responders helping to save lives.
The system is a bit different than the air traffic control system used by the Federal Aviation Administration for today's commercial airplanes. UTM is based on digital sharing of each user's planned flight details. Each user will have the same situational awareness of airspace, unlike what happens in today's air traffic control.
The multi-year UTM project continues NASA's long-standing relationship with the FAA. Throughout the collaboration, Ames has provided research, development and testing to the agency, which is being put to use in the real world. NASA leads the UTM project along with more than 100 partners across various industries, academia and government agencies who are committed to researching and developing this platform.
How does the research work?
UTM research is broken down into four phases called TCLs, technical capability levels, each increasing in complexity and with specific technical goals that help demonstrate the system as the research progresses.
TCL1: Completed in August 2015 and serving as the starting point of the platform, researchers conducted field tests addressing how drones can be used in agriculture, firefighting and infrastructure monitoring. The researchers also worked to incorporate different technologies to help with flying the drones safely such as scheduling and geofencing, which restricts the flight to an assigned area.
TCL2: Completed in October 2016 and focused on monitoring drones that are flown in sparsely populated areas where an operator can't actually see the drones they're flying. Researchers tested technologies for on-the-fly adjustment of areas that drones can be flown in and clearing airspace due to search-and-rescue or for loss of communications with a small aircraft.
TCL3: Conducted during spring 2018, this level focused on creating and testing technologies that will help keep drones safely spaced out and flying in their designated zones. The technology allows the UAS to detect and avoid other drones over moderately populated areas.
TCL4: ?From May through August 2019, the final level demonstrated how the UTM system can integrate drones into urban areas. Along with a larger population, city landscapes present their own?challenges: more obstacles to avoid, specific weather and wind conditions, reduced lines of sight, reduced ability to communicate by radio and fewer safe landing locations. ?TCL4 tested new ways to address these hurdles ?using ?the ?UTM system and technologies onboard the drones and on the ground. These include? incorporating ?more localized weather predictions into flight planning, using cell phone networks to enhance drone traffic communications and relying on cameras, radar? and other ways of "seeing" to ensure drones can maneuver around buildings and land when needed – ?all while communicating with other drones and users of the UTM system.
The research results are being transferred incrementally to the FAA for implementation. Based on NASA's UTM research, the FAA has already implemented an initial operational UTM system known as Low-Altitude Authorization and Notification Capability (LAANC). This partnership between research and regulation agencies, along with the input of thousands of experts and users will set the stage for a future of a well-connected sky. Drones will offer many benefits by performing jobs too dangerous, dirty or dull for humans to do, and NASA is helping to navigate to that future.
Learn more:
For researchers: