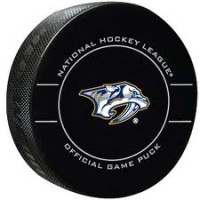 Nashville, TN – Just when you think that the Nashville Predators were on a roll, they come home and get shut-out by the visiting Las Vegas Golden Knights, 3-0.
Coming off of back to back wins on the road, the anticipation was high for Nashville to put together a winning streak, but the Predators just couldn't get the puck on net.
Nashville was held to just 19 shots on goal for the night, while Pekka Rinne was having a career night in net. Rinne kept his team in this one for most of the night, but just couldn't do it alone.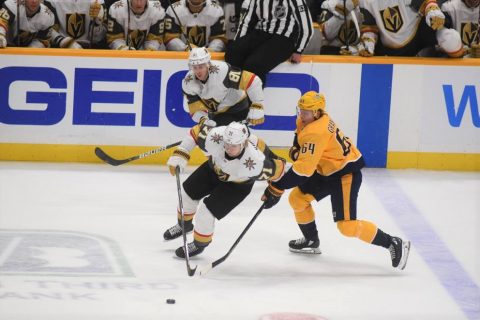 After a scoreless first period, Vegas finally broke through at 5:14 of the second period when Chandler Stephenson took a pass and skated into the zone on a breakaway, snapping a shot past Rinne for the 1-0 lead.
That's how the period ended, with Rinne continuing to stand tall in net, but at the end of two periods, Nashville only had 8 shots on goal.
At 11:16 of the final frame, Vegas lit the lamp once again when Nicolas Roy drove the net and picked up the loose puck and shoved it past Rinne for the 2-0 lead.
Oddly enough, the Predators were still in this one with plenty of time to make a difference, but when Rinne was pulled from the net for the extra attacker, the Golden Knights picked up the loose puck and the empty netter from Reilly Smith sealed the deal at 3-0.
In a game that was critical for the Predators, with Las Vegas leading the Wild Card spot in the Western Conference, Nashville just couldn't get anything to work for them tonight.
Nashville will embark on a four game Canadian swing beginning Tuesday night against the Winnipeg Jets.