'Mingle' event honors small business advocates
Clarksville, TN – City of Clarksville Ward 2 Councilman Vondell Richmond is continuing efforts to boost the community's focus on economic and small business development.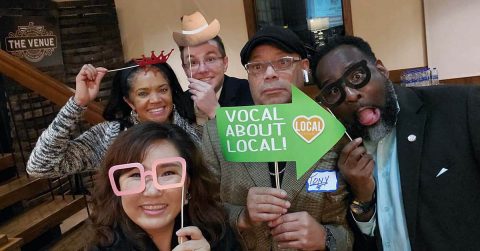 Since co-hosting a Mayor's Business Luncheon with Clarksville Mayor Joe Pitts last July, Richmond said interest and momentum continues to grow toward creating an "entrepreneurial ecosystem."
"The goal is to empower people and create a better environment for business start-ups, especially for women and minority community members," Richmond said. "Part of the equation is to look for successful models and programs and put them in place here."
The objective of a healthy ecosystem is to drive local economic vibrancy that fuels national economic growth, Richmond said. This ecosystem also would inform Tennessee policymakers and entrepreneurship support organizations seeking to build environments for new and growing companies in Clarksville.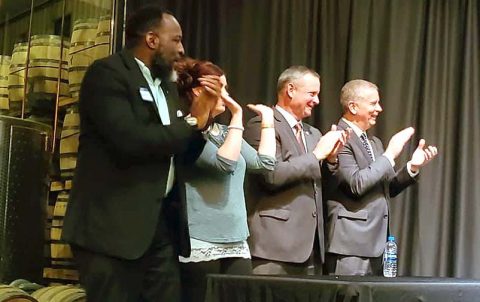 "We must work as a small business sector to identify local startups and equip them with the tools, training and technology needed to get up and running while continuing to provide resources for existing growing businesses," Richmond said. "Businesses located in places serving as incubators for creativity, innovation and entrepreneurship have a greater chance of success."
The mission of working together was stressed by Clarksville Mayor Joe Pitts and Montgomery County Mayor Jim Durrett, who were guest speakers February 4th at Local Clarksville's quarterly Mingle networking event aptly titled "Together We Can!"
During the event, Richmond and Mayor Pitts honored 30-plus organizations who are leading and equipping Clarksville's entrepreneurs. The next phase of this ecosystem initiative will be to gather as a community of business leaders, identify each organization's "ecosystem building super-powers" and decide the best way forward for small local businesses.