Tennessee (16-13 | 8-8 SEC) at Kentucky (24-5 | 14-2 SEC)
Tuesday, March 3rd, 2020 | 8:05pm CT
Lexington, KY | Rupp Arena | TV: ESPN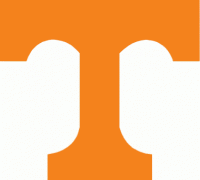 Lexington, KY – The Tennessee Vols basketball team hits the road for a Tuesday night contest against sixth-ranked Kentucky inside Rupp Arena. Tipoff between the Vols and the Wildcats is set for 8:00pm CT on ESPN.
Tuesday's game can be seen on ESPN, online through WatchESPN, which can be accessed at espn.com/watch and on any mobile device through the ESPN App. Karl Ravech and Jimmy Dykes will have the call.
Fans can also listen in on their local Vol Network affiliate to hear Bob Kesling and Bert Bertlekamp describing the action.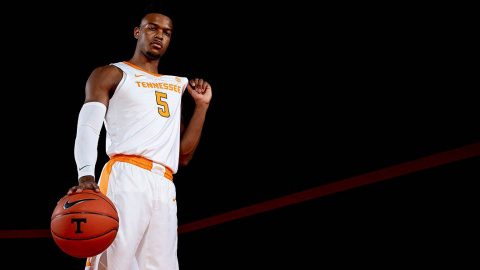 Last time out, the Vols battled past SEC rival Florida, 63-58. UT was led by junior All-SEC candidate, John Fulkerson, who poured in a game-high 22 points, finishing 10-of-15 from the field, while knocking down his first career 3-point field goal.
Freshman Josiah-Jordan James was also incredibly productive, scoring 12 points, pulling in eight rebounds, dishing off a season-high-tying six assists, while rejecting two shot attempts and nabbing a steal on the defensive end.
The story of the day came from freshman Santiago Vescovi, who's parents surprised him prior to tipoff. His parents and sister traveled through the night from Uruguay, arriving while Vescovi was completing his pregame routine.
A win on Tuesday night would be the Vols third triumph over an AP top-25 opponent this season and would mark the fifth victory for UT over a top-10 opponent during the Rick Barnes era. A victory would also be the Vols sixth ever win inside Rupp Arena and the second in the last three seasons.
Up next, the Vols return home to conclude their regular-season, with a home contest against Auburn. Saturday's start time is slated for 11:00am CT on either ESPN or ESPN2. Seniors Jordan Bowden and Lamonte Turner will be honored prior to tipoff as part of UT's senior day ceremony.
The Series
Tennessee trails the all-time series with Kentucky, 156-73, dating to 1910.
The Wildcats have a 91-17 edge when the series is played in Lexington.
Overall, the Vols have won four of their last seven games vs. Kentucky.
Kentucky posted a 77-64 win when these teams met in Knoxville on February 8th.
A Win Would
Be Tennessee's sixth victory in its last nine games against Kentucky.
Be UT's sixth all-time win at Rupp Arena.
Give the Vols three wins this season over AP top 25 opponents.
Be Tennessee's fifth victory over a top-10 opponent during the Barnes era.
Storylines
Through 16 SEC games, Tennessee and its opponents have both scored exactly 1,061 points.
UT is 7-1 on Tuesdays this season.
Senior shooting guard Jordan Bowden is Tennessee's leading scorer in true road games, averaging a team-best 16.2 points per game while shooting .450 from the field.
With 184 career 3-poiners, Jordan Bowden ranks tied for seventh on Tennessee's all-time list.
In Tennessee's last five games, junior forward John Fulkerson is averaging a team-best 17.0 points while shooting .547 from the field.
John Fulkerson also has drawn 37 fouls in UT's last five games.
During SEC play, freshmen account for 40.4 percent of Tennessee's total minutes played.
Tennessee freshman Drew Pember has missed UT's last two games in concussion protocol and remains day-to-day.
Layup Lines
During SEC play, Tennessee leads the league in blocks (5.9 bpg) and owns the conference's best scoring defense (66.3 ppg).
SEC Defensive Player of the Year candidate Yves Pons has blocked at least one shot in every game this season.
Yves Pons leads the SEC and ranks 23rd nationally with 2.4 bpg. His 2.4 bpg during SEC play also leads the league.
Barring injury or illness, senior guard Jordan Bowden will finish his career in the top five on Tennessee's list for career games played. Tuesday will be the 131st game in which he's appeared—tying him for sixth-most all-time.
Tuesday will be Jordan Bowden's 98th career start. Only 13 Vols have ever logged 100 starts.
Tennessee ranks fourth nationally in average home attendance, drawing 18,854 fans per game this season.
About The Kentucky Wildcats
Since losing on the road at then-16th-ranked Auburn on February 1st, Kentucky has ripped off eight consecutive SEC wins to bring home the 49th outright SEC championship in program history. The Wildcats currently sit at 24-5 overall and hold a league-best mark of 14-2 in SEC play.
Sophomore guard Immanuel Quickley has been huge for the Wildcats, averaging 18.2 points per contest during their eight-game win streak. During this stretch of play, he's eclipsed 20 points four times and scored a career-high 30 points on Tuesday night at Texas A&M. His 16.3 points per game overall leads UK and ranks eighth in the SEC.
Big man Nick Richards has also been a massive bright spot for the Wildcats, ranking third on the team in scoring (13.9 ppg) and first in both rebounds (7.8 rpg) and blocks (2.2 bpg). His 7.8 boards per contest ranks third in the SEC and his 2.2 blocks per game trail only Tennessee's Yves Pons for the most in the league.
Kentucky also features the SEC's leading assist man in Ashton Hagans. Hagans is currently averaging 6.4 helpers per game. Hagans also leads UK in steals, with 2.0 per game, a mark that ranks second in the SEC, trailing only Missouri's Dru Smith.
The University of Kentucky, founded in 1865, is one of just two land grant universities in the state of Kentucky. The other being NCAA Division II member Kentucky State. What was once the Agricultural and Mechanical College of Kentucky, UK now stands as the state's largest university with an undergraduate enrollment of 22,136.[
Tennessee Vols Last Game Against Kentucky
Tennessee had no answer for 15th-ranked Kentucky on February 8th, 2020, falling to the Wildcats, 77-64, at Thompson-Boling Arena.
In his first-ever taste of the heated border rivalry, freshman Santiago Vescovi led the Vols offensively, tying his career-high for points with 18.
Senior Jordan Bowden and junior John Fulkerson both added 16 points for the Big Orange, as Bowden finished with a team-high nine rebounds.
Tennessee junior Yves Pons finished the game with four blocks, extending his streak of consecutive games with at least one block to 23.
Immanuel Quickley led Kentucky with 18 points.
In the first half, UK went on an 8-0 run to build an 11-point lead. The Vols responded with their own 5-0 scoring streak to make it a six-point game, 26-20.
The Wildcats hung tough and built on their lead, but Fulkerson closed out the first half with a pair of free throws to cut Kentucky's halftime lead to seven, 37-30.
At the break, Fulkerson led the Vols with 12 points, eight of which came at the foul line. The junior also recorded four rebounds in the first 20 minutes.
Coming out of the break, Fulkerson scored Tennessee's first three points of the second half, and Vescovi followed with one of his four 3-pointers of the afternoon.
With just more than nine minutes left in the contest, Vescovi hit his third triple of the half to bring the Vols within four points, but Kentucky had an answer for every charge Tennessee attempted to mount down the stretch.
Memorable UT Vol Performances Against Kentucky
Kevin Punter Jr.'s 27 points were the most scored by a Vol against the Kentucky in 10 years as Tennessee defeated the Wildcats, 84-77, February 2nd, 2016, in Knoxville. The senior point guard made three 3-pointers and was 11-of-12 at the free-throw line.
Chris Lofton reeled off 31 points, Major Wingate scored 12 and longtime NBA point guard C.J. Watson added 10 as No. 11 Tennessee beat Kentucky 75-67 at Rupp Arena on February 7th, 2006.
Beating the Wildcats was three times as nice during the 1978-79 season. UT notched program win No. 900 in Lexington on January 20th, 66-55, before topping UK 101-84 in Knoxville on February 17th.
Then the Vols won the 1979 SEC Tournament with a 75-69 win over UK in Birmingham, Alabama, on March 3rd. Current Vol Network radio analyst Bert Bertelkamp was a junior on that Tennessee team.
As Bernard King walked off the court at Memorial Gym after a deflating 88-82 loss on January 13th, 1975, a Kentucky fan flipped a lit cigarette into the Tennessee legend's hair. Outraged, King vowed he would never lose to Kentucky again. He vigorously carried out that promise, finishing his career 5-1 against the Wildcats.
Series History and Notes
The Kentucky series is UT's oldest and most-played among SEC opponents. The Vols and Wildcats first met on Feb. 5, 1910, and have clashed 229 times over the years.
On 14 different occasions—first in 1950 and most recently in 2017—an unranked Tennessee team has defeated a Kentucky team ranked in the AP top 10.
No program in college basketball has logged more wins over Kentucky than Tennessee (73).
The Vols have beaten the Wildcats just five times at Rupp Arena, posting victories in 1977, 1979, 1999, 2006 and 2018.
Kentucky is one of only two SEC?schools (along with Alabama) to lead its all-time series against the Volunteers.
Four Tennessee All-Americans were Kentucky natives: Allan Houston, Chris Lofton, Danny Schultz and Paul "Lefty" Walther.
Tennessee has 15 all-time wins over the Wildcats at Thompson-Boling Arena, including four straight between 2016-19.
Second Time's A Charm
Over the last three seasons, Rick Barnes and his staff guided the Volunteers to an 11-2 record in regular-season rematch games (SEC Tournament games not included).
The lone losses came this season at South Carolina and Arkansas.
Road Warriors
Dating to the start of the 2017-18 season, Tennessee has won more than half of its true road games, going 18-14 (.563).
That includes victories at Kentucky, Iowa State, Georgia Tech, Wake Forest, Memphis, Alabama and Florida.
Pons Riding Block Streak, Approaching UT Season Record
Yves Pons, the SEC's leading shot-blocker, has blocked at least one shot in every game this season.
His streak of 29 straight games with at least one block is the longest such streak by a Vol since at least the 1988-89 season (research is ongoing).
Pons has blocked three or more shots in 15 games this season, including a program-record-tying six-block effort against Jacksonville State on December 21st.
With two regular-season games left to play, he already ranks second on UT's single-season blocks list. The record is 73, by C.J. Black in 1997-98.

| | | | | | |
| --- | --- | --- | --- | --- | --- |
| Rank | Player | Season | Blocks | Games | BPG |
| 1 | C.J. Black | 1997-98 | 73 | 29 | 2.52 |
| 2 | Yves Pons | 2019-20 | 70 | 29 | 2.41 |
| 3 | Kyle Alexander | 2018-19 | 64 | 37 | 1.73 |
| 4 | Grant Williams | 2016-17 | 61 | 32 | 1.91 |
| 5 | Doug Roth | 1988-89 | 60 | 30 | 2.00 |
| 6 | Kyle Alexander | 2017-18 | 57 | 34 | 1.68 |
| T-7 | Grant Williams | 2018-19 | 55 | 37 | 1.49 |
| T-7 | C.J. Black | 1999-00 | 55 | 32 | 1.72 |
| 9 | Armani Moore | 2015-16 | 54 | 33 | 1.64 |
| 10 | Dyron Nix | 1986-87 | 53 | 29 | 1.83 |

Windicators
Tennessee under Rick Barnes is 50-6 when holding its opponent below a .390 field-goal percentage.
Tennessee under Rick Barnes is 45-3 when it takes a double-digit lead into halftime.
The Vols are 10-1 this season when they total 16 or more assists as a team.
The Vols are 6-2 during Josiah-Jordan James career when he records five or more assists.
Tennessee is undefeated during John Fulkerson's career in games in which he makes a 3-point shot.