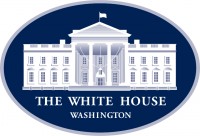 Washington, D.C. – President Donald Trump just finished thanking law enforcement officers in Kenosha, Wisconsin, for their efforts helping to quell violence and protect neighborhoods from additional damage after a series of violent riots last week.
"Law enforcement has just done such a great job working with the National Guard and working with a lot of people . . . We're here to show our support for Kenosha," President Trump said.
«Read the rest of this article»
Behind the Scenes Tours Added, August Deals Extended
Nashville, TN – On Friday, September 4th, 2020, the Nashville Zoo is re-opening their award winning Wild Works Animal Show. The Backstage Pass program started today. In addition, the Zoo will continue offering half-price admission tickets starting daily at 1:00pm and free carousel rides every Wednesday through September.
"We are thrilled to, once again, offer animal shows to our guests," said Jac Menish, Curator of Behavioral Husbandry for the Zoo. "We've made some modifications to our amphitheater to address proper social distancing for the Wild Works Animal Show and we're looking forward to introducing our ambassador animals to our guests both on stage and behind the scenes."
«Read the rest of this article»

Clarksville, TN – This Veterans Day is going to be especially significant for one deserving veteran who will receive a new heating and air conditioning system for their home!
For over 30 years, Baggett Heating and Cooling has provided high-quality, residential heating and air conditioning maintenance, service, and replacement systems.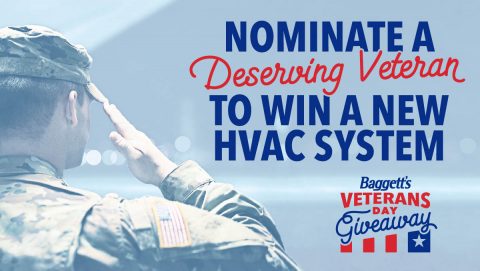 «Read the rest of this article»
Contractor to remove two-thirds of old meat packing plant
Clarksville, TN – Demolition of about two-thirds of the old Frosty Morn meat packing plant got underway Saturday with the toppling of the iconic smokestack that had loomed over the property since 1948.
«Read the rest of this article»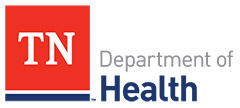 Nashville, TN – On Tuesday, September 1st, 2020, the Tennessee Department of Health (TDH) reports that there have been 152,527 confirmed cases of COVID-19 Coronavirus in Tennessee. That is an increase of 1,277 cases from Monday's 151,250. There have been 1,729 (+25) confirmed deaths in Tennessee because of the virus.
Nineteen new cases of the COVID-19 Coronavirus have been reported in Montgomery County. The total is at 2,494. There has been thirty deaths in Montgomery County due to the virus.
«Read the rest of this article»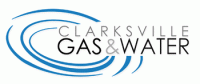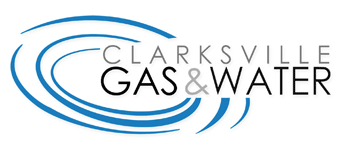 Clarksville, TN – On Wednesday, September 2nd, 2020, the Clarksville Gas and Water Department has planned water main line relocation work on Heritage Pointe Drive at 9:00am that will cause low water pressure on Heritage Pointe Drive, Heritage Pointe Circle area apartments and the Sage Meadow subdivision.
The following roads in the aforementioned vicinity will also be affected by low water pressuring during the work.
«Read the rest of this article»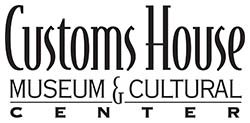 Clarksville, TN – Destined to a life of immobility, a child who suffered from severe illnesses grew up to become the fastest woman in the world, a civil rights activist, educator and an inspiration to a world of admirers.
Now, 60 years after winning three gold medals at the 1960 Rome Olympics, we once again celebrate the woman who shattered barriers and overcame the impossible. That woman was Wilma Glodean Rudolph.
«Read the rest of this article»

Clarksville, TN – The Austin Peay State University (APSU) Presidential Search Committee will host its first meeting from 9:30am-11:30am on Tuesday, September 8th, 2020 on Zoom. To watch the meeting live, visit https://apsu.zoom.us/j/93560907043.
«Read the rest of this article»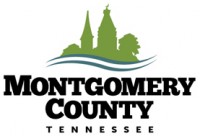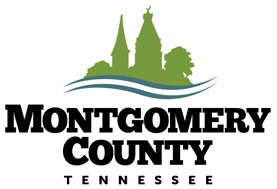 Montgomery County, TN – On Sunday, August 30th, 2020 Montgomery County elected officials who won their respective elections on August 6th were sworn into office by Montgomery County Mayor Jim Durrett in the Commission Chambers of the County Historic Courthouse.
Family members of the elected officials as well as Clarksville-Montgomery County Director of Schools Millard House, County Chief of Staff Kyle Johnson and several other County officials attended to show their support.
«Read the rest of this article»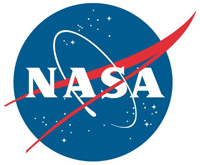 Washington, D.C. – In the largest-ever study of glacial lakes, researchers using 30 years of NASA satellite data have found that the volume of these lakes worldwide has increased by about 50% since 1990 as glaciers melt and retreat due to climate change.
The findings, published in the journal Nature Climate Change, will aid researchers assessing the potential hazards to communities downstream of these often unstable lakes and help improve the accuracy of sea level rise estimates by advancing our understanding of how glacial meltwater is transported to the oceans.
«Read the rest of this article»