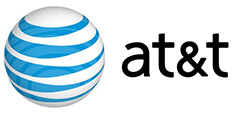 Nashville, TN – Nearly all services have been restored following Friday's explosion in Downtown Nashville. Engineers have completed multi-discipline inspections of the building. Despite the tremendous impact of the blast, they have confirmed that the damage, including structural, is repairable.
Additionally, we will be able to safely continue operating our equipment to serve our customers. Our engineers are currently designing permanent repairs that will be completed without significant service interruptions.
We continue to operate the facility on generator power and are working on bringing commercial power from street level into the building.
Restoration and recovery work will continue until the remaining wireline services that have been affected by this event are operating normally. Our technical teams have a priority list for any services that may need to be restored via our onsite fleet of disaster recovery equipment.
We are extending relief to our wireline voice customers who may be affected by the explosion. We will be waiving domestic, long-distance voice overage charges through the holiday season for affected customers from December 25th to January 1st. This is in addition to our previously announced relief for wireless customers.
We'll continue to provide additional updates here as our recovery progresses.