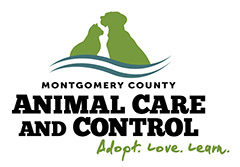 Montgomery County, TN – Before Monday night's Montgomery County formal commission meeting, Montgomery County Animal Care and Control (MCACC) Director Dave Kaske shared the shelter's 2022 annual report with County Commissioners.
As Clarksville, Montgomery County grows and changes, it affects the pets owned by residents. The current 7,000-square-foot MCACC facility experiences a lot of activity in our community, with their team members providing a multitude of services such as responding to animal-related emergencies, complaints, violations, microchipping, collaboration with local and regional animal welfare organizations, veterinarians, other municipal shelters, and local law enforcement, investigations of aggressive animals, bites, animal cruelty and welfare, adoptions, housing, microchipping, and disease control.
Challenges faced in 2022
Kaske shared that they experienced a drastic increase in animal intakes, up 22% from 2021, and service calls were up 32% since 2020. Due to increased intakes and lack of housing, their live release rate fell from 86% in 2021 to 80% in 2022.
The lack of viable veterinary services for spaying/neutering adopted pets caused longer stays and increased costs. One of the greatest challenges is that the number of veterinarians that take vouchers from MCACC dropped from 10 in 2018 to two in 2022.
Increased activity from 2021 to 2022
The shelter served 15,906 visitors, up 8.5%
Service calls increased by 25%, with 7,130 service calls, an average of 27 calls per day
Intakes increased by 22%, with 4,883 (14 animals per day) entering the shelter
Owner surrenders increased by 6%, with 667 pet surrenders
Adoptions increased by 13%, with 1,754 pets adopted
835 dogs were reclaimed or returned to their owners in the field
62 cats were reclaimed
More than 47,000 rabies tags were issued by local veterinarian clinics
1,768 microchips implanted
Service call areas
Eighty percent of all calls come from within the City of Clarksville
Fourteen percent are in the unincorporated areas of Montgomery County
Six percent are from Fort Campbell
Kaske explained the lack of available veterinary services is due to fewer clinics accepting vouchers and increased costs for the clinics to stay competitive. He also shared that changes to housing is a reason more people are bringing their pets to the shelter. Renters find themselves in a different situation when new individuals or corporate ownership no longer allows pets.
"We accomplished more than ever before in 2022. That would not be possible without my amazing staff members," said Kaske.
The new shelter, to be built off Purple Heart Highway by early 2025, will offer more than 22,000 square feet of space and offer an in-house clinic for most of the veterinarian services currently outsourced.
"Our County's Chief Engineer, Nick Powell, is working with Shelter Planners of America to get the best use out of the facility for our community and the animals we care for," added Kaske.

"The work done by Dave and his team is often overlooked and unappreciated. They provide the best service possible with limited space and personnel and are truly concerned about the animals in their care. I'm thankful they will have relief with the new facility," said Montgomery County Mayor Wes Golden.

To view the full 33-page report, click mcgtn.org/animal-control/reports-and-statistics.

More information about Montgomery County Animal Care and Control, including the list of adoptable animals, is at mcgtn.org/animal-control.
About Montgomery County Animal Care and Control
The mission of Montgomery County Animal Care and Control is to promote and enforce the humane treatment of our animal population as well as a dedication to rabies eradication, reducing animal euthanasia and controlling the pet population through a cooperative effort with the community.
Montgomery County Animal Care and Control continues to strive to be a well-respected community leader and primary source for the optimal care and protection of animals and people in Montgomery County.
Our mission is accomplished through working in compliance with state and local regulations; cooperation with area Veterinary clinics, animal organizations, and animal rescue groups; advancing community and staff education, and by serving for the protection, welfare, and adoption of animals.
You can contact Montgomery County Animal Care and Control by phone at 931.648.5750. MCAC is located at 616 North Spring Street, Clarksville, TN 37040.
You can visit their website at www.mcgtn.org/animal-control