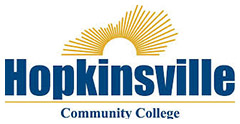 Hopkinsville, KY – Hopkinsville Community College (HCC) will host a guest lecture event with Freedom Rider Hezekiah Watkins on Thursday, April 20th, 2023 at noon in the Auditorium Building, Riley Lecture Hall.
Mr. Hezekiah Watkins is known as known as Mississippi's youngest Freedom Rider. In 1961, young Hezekiah Watkins was arrested at the Greyhound Bus Station in Jackson, Mississippi at the age of 13. He was sent in a paddy wagon to Mississippi's State Penitentiary, known as Parchman, and placed on Death Row.
His crime was allegedly participating with a group known as the Freedom Riders, who had embarked on a journey from Washington D.C. to New Orleans to push for equal rights for African Americans, while also desegregating bus terminals throughout the south.
After spending five days at Parchman, Hezekiah's life would forever be changed. Upon his release, Hezekiah was recruited by James Bevel to officially join the Civil Rights Movement. He would continue his involvement in Mississippi's fight for equality, resulting with him being arrested 109 times in the years to follow. These experiences guided him along a path to focus on improving the quality of life for African Americans everywhere, eventually resulting in Hezekiah's recognition by the 112th Congress of the United States for his service to Mississippi and to mankind.
Mr. Watkins now spends his time sharing his experiences in The Movement and educating all who visit the Mississippi Civil Rights Museum.
Mr. Watkins and Andrea Ledwell co-authored the book Pushing Forward, which tells the story of a young man who became an adult overnight, and whose life continues to focus on serving a much greater cause. Pushing Forward will be offered for sale after the lecture.
This free event is co-sponsored by the HCC Foundation and HCC's Office of the President. All are welcome and lunch will be provided.
About Hopkinsville Community College
For many Pennyrile Kentucky region and Fort Campbell residents, higher education begins at Hopkinsville Community College (HCC). The college serves thousands of area residents each year as a comprehensive regional learning center providing academic and technical associate degrees; diploma and certificate programs in occupational fields; pre-baccalaureate education; adult, continuing and developmental education; customized training for business and industry; and distance learning.
As part of the Kentucky Community and Technical College System, HCC is a critical component to transforming the region's economy by providing citizens with the education and training needed for high growth, high wage careers.
For more information, visit Hopkinsville.kctcs.edu