Topic: Frosty Morn Building
Contractor to remove two-thirds of old meat packing plant
Clarksville, TN – Demolition of about two-thirds of the old Frosty Morn meat packing plant got underway Saturday with the toppling of the iconic smokestack that had loomed over the property since 1948.
«Read the rest of this article»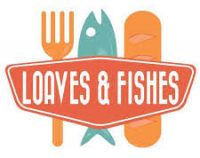 Clarksville, TN – On a cloudy Saturday, August 22nd, 2020, just under the tattered brick of the Frosty Morn factory, a red Loaves and Fishes banner waved in the air.
One dozen trucks with trailers representing 14 local agencies lined the circular gravel drive.
A dozen masked-volunteers representing Better Opportunities for Single Soldiers, Operation Stand Down, and the Austin Peay State University (APSU) Freshman Class brought 80-pound boxes arranged in stacks under a small awning.
«Read the rest of this article»
City of Clarksville
Clarksville, TN – The annual Mayors Power Breakfast, traditionally a New Year look at the state of local government, this year featured a new city mayor, a new format and a powerful new vibe of communication and cooperation between the City of Clarksville and Montgomery County Government.
«Read the rest of this article»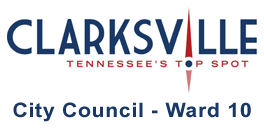 Clarksville, TN – The Clarksville City Council met in its usual regular session meeting on Thursday night, which was also election night. Only a couple of items of note were on the agenda.
Ordinance 7 -2014-15  (Homeless Shelter Distance)
The ordinance was related to homeless shelter and residential separation distance requirements. Currently, the distance is 1000 feet. The requested change was to 500 feet. «Read the rest of this article»