Topic: Holocaust

Clarksville, TN – A Gov is going to Poland's prestigious Jagiellonian University in Krakow at the end of September. Nicholas Herrud, a recent Austin Peay State University (APSU) history graduate and Spring Hill, Tennessee, native, will begin his Master of Arts focusing on Polish studies.
«Read the rest of this article»

Clarksville, TN – In 2017, the Austin Peay State University (APSU) student Shawn Harding discovered his family had fled Eastern Europe following a violent persecution of that region's Jewish residents.
In 1905, a nice Catholic family from the Ukraine/Poland border immigrated to the U.S. with very few belongings and one big secret – they weren't Catholic. More than 110 years later, the family's great-grandchildren finally learned the truth.
«Read the rest of this article»
Written by Mari-Alice Jasper
Fort Campbell Public Affairs Office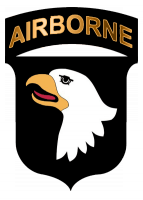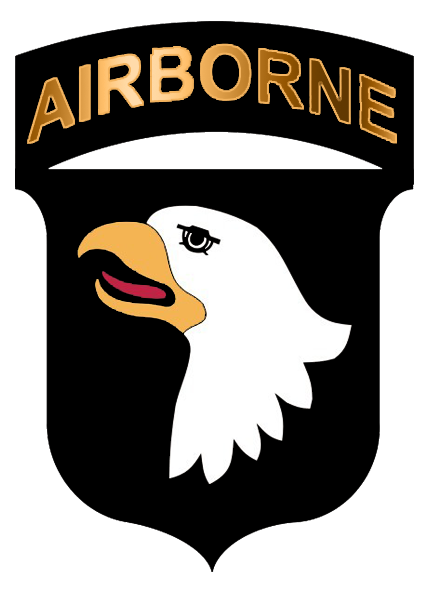 Fort Campbell, KY – No more than five-feet tall, dressed in slacks and a blouse, Frances Cutler Hahn, a Holocaust survivor, confidently approached the podium at the center of the Fort Campbell High School gym April 24th, 2017, to share her life story.
Cutler Hahn was a hidden Jewish child during World War II. In 1936 her parents Cyla and Shlomo immigrated to France from Poland in search of a better life. Two years later Frances was born in Paris. When she was 2-years-old, the Nazis invaded Paris.
One year later, Frances' parents put her in a children's home for protection. When that became unsafe she was moved to live with a Catholic Family on a farm. In 1942, her mother died in the Auschwitz concentration camp. Her father died from combat wounds four years later.
«Read the rest of this article»

Clarksville, TN – For over half a century, her memoir has captured the hearts of millions around the world. Now the Roxy Regional Theatre is bringing to life the inspirational true story of a young girl swept up in the turmoil of the Holocaust in "The Diary of Anne Frank", opening Friday, February 17th, at 8:00pm.
During the Nazi occupation of the Netherlands, Anne Frank began to keep a diary on June 14th, 1942, two days after her thirteenth birthday and twenty-two days before going into hiding with her mother, father, sister and four others.
«Read the rest of this article»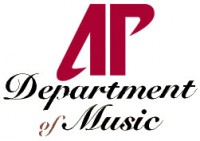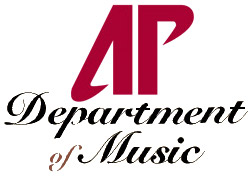 Clarksville, TN – In the early 1940s, during World War II, many of Europe's most prominent Jewish musicians boarded trains destined for the Terezin concentration camp in Czechoslovakia.
German propaganda described the city's small fortress as a camp with a "rich cultural life," but when the new inmates arrived, hope quickly faded. Their beloved instruments were replaced by workers' tools, and they toiled endlessly each day as slave laborers for Hitler's Third Reich.
But for a few minutes one morning in 1943, all that changed. Hundreds of Jewish prisoners gathered that day inside the camp and started singing Giuseppe Verdi's "Requiem" – a powerful, somber piece of music. They'd rehearsed for weeks before hand, memorizing the complex work without the help of books or sheet music. «Read the rest of this article»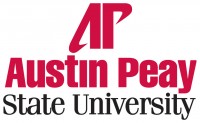 Clarksville, TN – Dr. Minoa Uffelman, assistant professor of history at Austin Peay State University, tried not to smile last week when asked if her students would put on a strong showing at the annual Phi Alpha Theta History Conference at Murray State University that weekend.
"Hopefully we'll win something," she said.
That was her way of being humble. The University's PAT chapter, which Uffelman advises, was twice named as the "Best Chapter" in the country. The organization attracts some of the campus' brightest history students, so it came as no surprise last weekend when two of its members took home the conference's top awards.
«Read the rest of this article»
Joins more than 1,000 delegates from 42 countries, including Holocaust survivor Hedy Epstein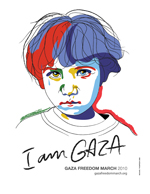 Joshua Brollier, a Northeast High school graduate now living in Chicago, will spend his Christmas vacation in the Gaza Strip, participating in the Gaza Freedom March along with Alice Walker and score of other notables.
Departing from Cairo, Egypt, Brollier and more than 1,000 international activists will caravan into Gaza to witness the devastation from last year's Israeli invasion. On Dec. 31, they will join a projected 50,000 Palestinians in a non-violent march from Northern Gaza to the Erez/Israeli border to call for the border to open. "We are moved by the tremendous response to this march and are heartened that the global community has not forgotten us," said Haidar Eid, a member of the Organizing Committee inside Gaza.
On the Israeli side of the Erez border Palestinians and Israelis will also be rallying to urge the Israeli government to open the border. "As a believer in the shared dignity and common humanity of all people, I cannot sit idly by while my government sends $3.5 billion a year in military aid to support Israeli policies that lead to the needless suffering, death and displacement of innocent children in Gaza" says Brollier. «Read the rest of this article»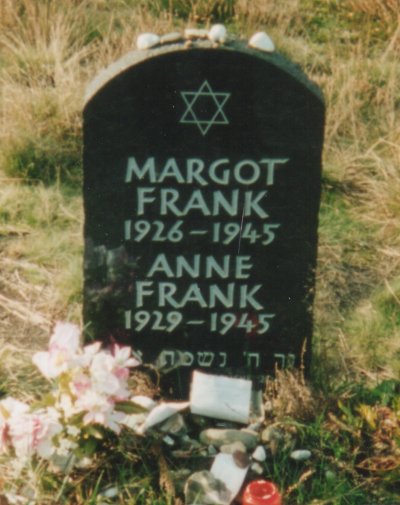 "I hear the approaching thunder that, one day, will destroy us too. I feel the suffering of millions. And yet, when I look up at the sky, I somehow feel that this cruelty too shall end, that peace and tranquility will return once more." The Diary of Anne Frank, unknown date, 1944.
Anne Frank penned those words 64 years ago while she hid from the Nazi regime in Amsterdam. However, on this day, when we commemorate the Holocaust perpetuated by Nazi Germany against Jews, Gypsies, homosexuals, Slavs, Catholics, and many others, we should be saddened and sobered by the fact the cruelty of which she wrote has not truly ended, but continues on in our own world." ~The Diary of Anne Frank (1943).
Often, when we look back at the holocaust, we fail to realize our own blame in its occurrence. Before anyone starts sending death threats, think about if for a moment. Yes, the ultimate force behind the deaths of some 11 million people was Hitler and the National Socialists. However, we must remember, the Holocaust started in 1933, six years before war broke out, and seven (almost eight actually) years before the United States became actively involved in the conflict that became World War II. Dachau, first of the concentration camps, opened in that year, while at the same time, the Jews were barred from Civil Service and multiple professions. Hitler went unchallenged by the rest of the world. «Read the rest of this article»