Topic: Planned Parenthood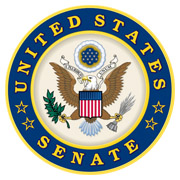 Washington, D.C. – While some politicians are trying to sweep wasteful spending under the rug, I'm calling out the left's exorbitant wish list. Americans deserve real COVID-19 Coronavirus relief—not more funding for "climate justice" and Planned Parenthood.
As the budget reconciliation process moves over to the Senate, I remain resolved to work against wasteful spending and provide an aid package that benefits the American people.
«Read the rest of this article»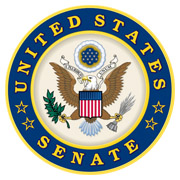 Washington, D.C. – Tennessee is the proud home to a number of Historically Black Colleges and Universities (HBCUs).
This week, FedEx announced a $5 million dollar grant to HBCUs in Mississippi and Tennessee to celebrate Black History Month.
This investment will support skill-based training, career coaching, financial literacy, and training in other critical life skills.
«Read the rest of this article»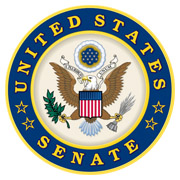 Washington, D.C. – Senator Marsha Blackburn (R—Tenn.) along with Senators James Lankford (R—Okla.), Ben Sasse (R—Neb.), Steve Daines (R—Mont.), Marco Rubio (R—Fla.), Bill Hagerty (R— Tenn.), Ted Cruz (R—Texas), Josh Hawley (R—Mo.), John Thune (R— S.D.), Mike Rounds (R— S.D.), Joni Ernst (R— Iowa), Roger Marshall (R—Kan.), Deb Fischer (R— Neb.), Roy Blunt (R— Mo.), Jim Inhofe (R— Okla.), Roger Wicker (R— Miss.), Senators James Risch (R—Idaho), Thom Tillis (R—N.C.), Mike Braun (R— Ind.), Mitt Romney (R—Utah), Rand Paul (R— Ky.), Tom Cotton (R— Ark.), Tim Scott (R— S.C.), Mike Lee (R— Ariz), Cindy Hyde-Smith (R— Miss.), Bill Cassidy (R—La.), and Kevin Cramer (R— N.D.) have introduced legislation to close loopholes that allow Title X family planning funds to go to entities that perform abortions, including Planned Parenthood.
«Read the rest of this article»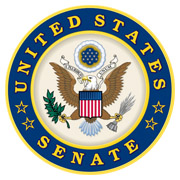 Washington, D.C. – Almost every moment of our lives is conducted in the digital sphere, from sending emails to paying rent. Implementing basic privacy safeguards, like allowing users to opt in to the collection of sensitive data, puts Americans in control of their information.
"At the Senate Commerce hearing, I proposed my BROWSER Act as the best path to safeguarding consumers' privacy," states U.S. Senator Marsha Blackburn.
«Read the rest of this article»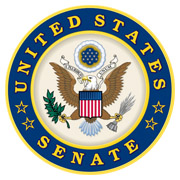 Washington, D.C. – The first time that Democrats used baseless accusations to smear Supreme Court Justice Brett Kavanaugh last year, a political circus took over the confirmation process. Now that I'm in the Senate, it is my duty to speak out against the dangerous, partisan attacks again being used to threaten the legitimacy of our courts.
Once again, politicians, journalists, and activists are leveraging unfounded criminal allegations against a duly confirmed Supreme Court Justice in an effort to undermine his work, and ultimately, the Court as an institution.
«Read the rest of this article»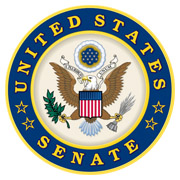 Washington, D.C. – On Tuesday, June 25th, 2019, Senators Marsha Blackburn (R-Tenn.), Kevin Cramer (R-N.D.), Steve Daines (R-Mont.), Joni Ernst (R-Iowa) and Cindy Hyde-Smith (R-Miss.) introduced the Protecting Life and Taxpayers Act to halt the use of taxpayer dollars to fund abortion services.
"Sixty percent of Americans oppose their tax dollars being used to fund abortions," Senator Blackburn said. "We should honor their wishes by ending the use of public funds. The pro-life community should not be forced to directly or indirectly fund this abhorrent practice."
«Read the rest of this article»
Congressman Marsha Blackburn
7th District of Tennessee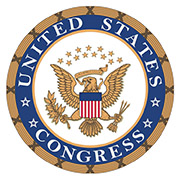 Washington, D.C. – The Federal Communications Commission (FCC) voted Thursday to roll back Obama-era internet regulations called "net neutrality." I fully support FCC Chairman Ajit Pai's decision on this. Let me tell you why.
There's a lot of confusion about the term "net-neutrality," which leads consumers to believe that before 2015 it was difficult to have free and fair access to the internet. This is not the case. Were you able to access the internet before 2015? Could you access websites for free? The answer is most likely yes. FCC regulations were not needed then, and they aren't needed now. But there are some big internet issues we need to solve.
«Read the rest of this article»
Vows to continue investigation until every element of the truth is known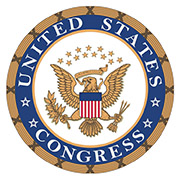 Washington, D.C. – Energy and Commerce Committee Vice Chair Marsha Blackburn (R-TN) joined her Republican colleagues on the House floor tonight to discuss the Congressional investigation into videos showing Planned Parenthood doctors discussing the sale of fetal body parts. A transcript of Congressman Blackburn's remarks follows below:
"We come to the floor tonight as mothers and grandmothers and dads and granddads. We come with just such heavy hearts and such a burden for what we have found out, for what we have seen, and for what has been made public about Planned Parenthood.
«Read the rest of this article»
Clarksville, TN –  Congressman Marsha Blackburn has introduced the first Pro-Life bill in the House that would block funding from going to profitable abortion businesses.
Blackburn (TN-7) has introduced the Title X Abortion Provider Prohibition Act (H.R. 61) which would stop the Department of Health and Human Services (HHS) from providing federal family planning assistance under Title X to abortion businesses until they certify they won't provide and refer for abortions. The reintroduction of this legislation in the 113th Congress is similar to legislation former Congressman Mike Pence introduced in the 112th Congress (H.R. 217). «Read the rest of this article»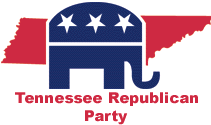 The House GOP Review is a weekly feature that gives Tennesseans an in-depth look at what our Republican state legislators have been working on this week, and a glimpse into what's planned for the coming week at our state house. This week's highlights:
Charter Schools

SJR 127 (Abortion)

Crime
Swine Flu

«Read the rest of this article»