Topic: Stone Rudolph and Henry

Clarksville, TN – Austin Peay State University (APSU) will host the Stone, Rudolph & Henry Govs Gallery Virtual Celebration and Ribbon-Cutting Ceremony at 10:00am on Friday, April 23rd, 2021 in the APSU Kimbrough Building. In keeping with CDC, state, and local COVID-19 Coronavirus guidelines, in-person attendance at this event is limited, so the University is inviting the public to join virtually.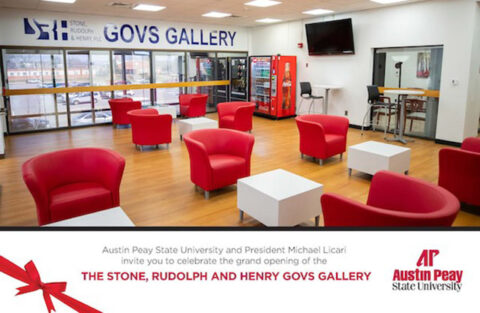 «Read the rest of this article»

Montgomery County, TN – On Tuesday, June 20th, Agero hosted the Clarksville-Montgomery County's Green Certification Program's refresher class. Thirty-one attendees representing many of the organizations that originally certified in 2013 and 2015 participated in the class.
The class reviewed the latest environmental concerns in our community, discussed the impacts on the environment, and shared their ideas and continued improvements within their own organizations.
«Read the rest of this article»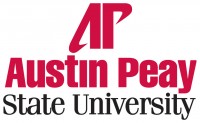 Clarksville, TN – Last fall, the Austin Peay State University College of Business decided to do things a little differently with its income tax class for accounting majors.
Instead of having a faculty member lead the course, the college brought in a tax attorney from the local CPA firm Stone, Rudolph and Henry to teach students about real-world tax filing scenarios.
"One of their tax attorneys taught the class of about 20 students, teaching them what they need to know about tax law, but also how to use the tax software, which is proprietary software," Dr. Susan Cockrell, associate dean of the APSU College of Business, said. "At the end of the semester, they offered internships to eight or nine of those students."
«Read the rest of this article»
Clarksville, TN – On Friday, July 26th, Rainbow, Inc celebrated its ten (10) year anniversary in the Clarksville Industrial Park.
Rainbow Inc. was introduced in the Clarksville community in 2003 as an initiative of Iride, which operates in the Sassuolo region of Italy and has more than 28 years experience in cutting, grinding, polishing, and lapping ceramic tile.
«Read the rest of this article»

Clarksville, TN – Stone, Rudolph & Henry, PLC (SRH) is pleased to announce that Michelle Holland, senior accountant, has passed all four parts of the CPA exam to obtain the designation Certified Public Accountant.
«Read the rest of this article»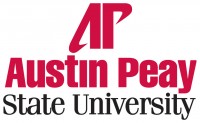 Clarksville, TN – The Austin Peay State University Foundation has selected 10 new members for 2011.
The APSU Foundation provides the structure through which the University can work directly with special volunteers and community leaders to enhance the financial well being of the University. The Foundation's purpose is to financially support the University.
The Foundation is a separate entity and is chartered by the state, with the authority to receive private gifts in support of the University. Through its executive committee, the Foundation makes its own policy decisions. The University provides administrative support to the Foundation. «Read the rest of this article»