Topic: Vehicle Fire
Clarksville Police Department

Clarksville, TN – Clarksville Police report that there were three vehicles set on fire in the same neighborhood community in an hour and a half time frame.
The vehicles were set on fire June 11th,2018 between 12:15am and 1:45am at Friar Drive, Storybook Drive, and Short Street. There was a 2004 Chevrolet Avalanche, 2006 Nissan Titan, and 2000 Chevrolet Malibu set on fire.
Each vehicle had varying degrees of damage.
«Read the rest of this article»
Written by Sgt. Samantha Stoffregen
101st Airborne Division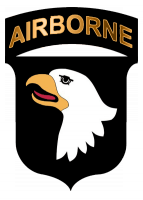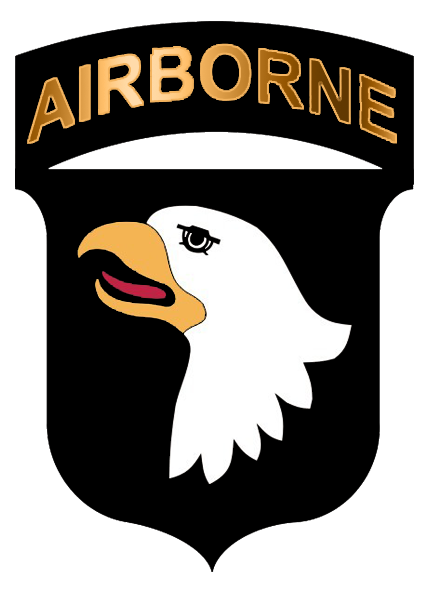 Fort Campbell, KY – "The ultimate measure of a man is not where he stands in the moments of comfort and convenience, but where he stands at times of challenge and controversy."
The fitting Martin Luther King Jr. quote is a personal favorite of Staff Sgt. Nicholas Davis, C Battery, 1st Battalion, 320th Field Artillery Regiment, 101st Airborne Division (Air Assault) Artillery cannon crew member and section chief. Davis, an Ellijay, Georgia, native, received the Soldier's Medal, January 22nd, at Shaw Gymnasium in front of his unit and division leadership, for his actions that saved two lives last year.
«Read the rest of this article»

Montgomery County, TN – Clarksville-Montgomery County School Bus 01-104 caught fire on Southside Road early Thursday morning, November 2nd, 2017, as it was stopping to pick up students who attend Montgomery Central Middle School and Montgomery Central High School.
No students were injured during the incident.
«Read the rest of this article»

Clarksville, TN – On Friday, October 27th, 2017, around 6:30am, while patrolling, Clarksville Police Officers heard what sounded like gunfire in the area of Daniel Street.
Officers spoke to witnesses in a nearby and were told a vehicle may have been shot and was possibly on fire. A white, two door sedan was found abandoned and unoccupied at 911 Chadwick Drive.
The vehicle had struck the house and both the car and house were ablaze.
«Read the rest of this article»

Clarksville, TN – On Thursday, October 26th, 2017 around 9:43am, Clarksville Police Department and Clarksville Fire Rescue responded to a vehicle fire inside of a detailing business at the 600 block of Providence Boulevard.
The vehicle had a power steering fluid leak which caught on fire after the vehicle was pulled into the bay of the detailing business.
«Read the rest of this article»

Clarksville, TN – On Thursday, December 15th around 3:30pm, Clarksville Police and Clarksville Fire Rescue responded to a truck on fire at the Hilo Gas Station on Riverside Drive (under the walkway that goes over Riverside Drive).
The truck was unoccupied, parked and there are no reported injuries.
«Read the rest of this article»
Clarksville, TN – On April 12th, 2012 around 10:00am Steve West of Springfield Tennessee was driving a Recreational Vehicle south on International Boulevard when it burst into flames. He safely exited the vehicle and contacted emergency services.
Saint Bethlehem Volunteer Fire Department responded and began to attack the fire which was at that time fully engaged; the column of smoke could be seen from several miles away. Montgomery County EMS unit Medic 22 also dispatched to provide medical assistance if it was needed. Montgomery County Sheriff Deputies Sgt. Jimmy Brown and Lt. John Smith arrived and together secured both of the roads leading to the scene.
When they realized that the fire was larger than they were prepared to handle by themselves, they requested Mutual Aid from Clarksville Fire Rescue (CFR).
«Read the rest of this article»

Clarksville, TN – On December 18th, 2011, around 7:20am, Emergency responders were called to 500 Block of Helton Drive about a man that struck an unoccupied vehicle parked in a driveway and then set three vehicles on fire.
Anh Nguyen Brown, 43, drove a Chevy pickup across the front of his mother's yard, at 527 Helton Drive and struck an unoccupied 2006 Chrysler 300 which was parked in the driveway at 529 Helton Drive. He exited the pickup and  went back to mother's yard and set three of her vehicles, a 2010 Honda CR-V, 2004 Nissan Sentra, and a 67 Buick Riviera on fire.
«Read the rest of this article»

Clarksville, TN – On Friday, November 18th, around 5:45am, Clarksville Police and Fire Rescue responded to a vehicle fire at 307 Chapel Street.
The owner of the vehicle, Linda Anderson, was awakened by the sound of the vehicle's horn going off. She looked outside and saw her Nissan Sentra on fire. The vehicle had not been driven for two days and the cause of the fire is unknown.
«Read the rest of this article»

Clarksville, TN – On August 11th, 2011 around 7:10pm, officers responded to a vehicle fire on Martin Luther King Parkway. The vehicle occupants were seen running from the scene.
When officers arrived the vehicle driver was still at the scene but three others had fled on foot. They were all eventually located. One of the passengers, Charles Coates, had sustained second degree burns and was taken by Lifeflight to Vanderbilt.
«Read the rest of this article»