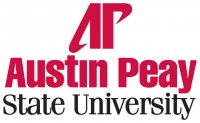 Clarksville, TN - Austin Peay State University President Tim Hall made an announcement on his Facebook page today that he was leaving APSU at the end of the spring semester to become the President of Mercy College in New York.
Hall's Facebook post read as follows:
To our Austin Peay family:
Lee and I will be departing Austin Peay at the end of the spring semester as I assume the position of president of Mercy College in New York. We do so with excitement and anticipation at the prospect of new challenges, but with a measure of sadness that we will be leaving a place where we have enjoyed some of the happiest years of our lives.
The decision to move on to another institution was not an easy one to make. We could have been happy at Austin Peay for many more years. Yet, I doubted whether I could do the job the university deserves across that long a period. As it is, we will be working with an institution much like Austin Peay and hoping to help apply some of the things we learned here.
Lee and I will always be grateful for the way you welcomed us to Austin Peay and Clarksville and how you were willing to work together with us on behalf of a great institution. We wish you continued success and will take pride from afar as we see great things happening at a university we have grown to love deeply.
This is a developing story and Clarksville Online will have more details as they become available.
Sections
Education
Topics
APSU, Austin Peay, Austin Peay State University, Clarksville, Clarksville Sports Network, Clarksville Tennessee, Facebook, Mercy College, Michael Rios, New York, Tennessee, Tim Hall