It's Time to Repeal Clarksville's Good Ol' Boys' Liquor Store Permit Law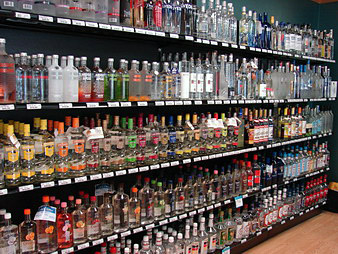 Clarksville, TN – The Tennessean recently reported that certain folks in Clarksville are questioning the merit of having a limit of only a dozen liquor stores that can be allowed to legally operate in Clarksville at any one time.
The out-dated fifty-year-old city ordinance has created an artificial market for "certificates of compliance," not to mention creating in the local liquor market an oligopoly (the market condition that exists when there are few sellers, as a result of which they can greatly influence price and other market factors).
Both the local liquor oligopoly and the market for "certificates of compliance" hurt Clarksville's local economy. «Read the rest of this article»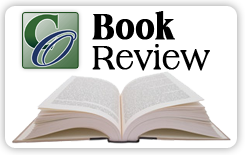 Clarksville, TN – "Ms. Grace, you ask hard questions."
The little girl living on a farm in rural Sumner County, Tennessee does ask hard questions.  Innocent and inquisitive, Grace lives in a world where the Civil War has just ended and the devastated South is entering Reconstruction.  Grace directly questions why she is surrounded by death and suffering.
Her grandmother tells Grace, "I want you to not think of the evil in this world, honey, because there is plenty of that. You don't have to look too hard or far for that.  Look for the good.  Be the good."
«Read the rest of this article»
Here is a letter I got from a friend this week. I thought I would share it in hopes it might help others.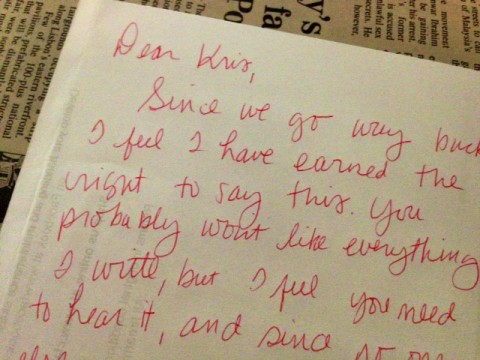 Dear Kris,
Since we go way back, I feel I have earned the right to say this. You probably won't like everything I write, but I feel you need to hear it, and since no one else will give it to you straight, I will.
Today is a great day. Today you can trust God to do His job. Of course you can trust Him everyday but some reason, you lay down your concerns and pick them back up before giving God a chance to reveal His plan. You can't solve everything; you can't fix everything. You are not a miracle worker. You are not a super hero. You are a person, with human expectations, human impatience and an inherent lack of the ability to see the big picture (even though you pride yourself on just that.) «Read the rest of this article»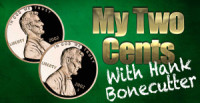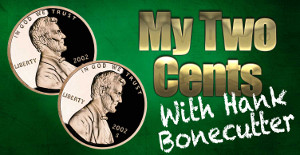 Clarksville, TN – The most recent news concerning the Montgomery County Animal Control Department is still sad.  Nothing seems to have changed since the termination of previous director, Karen Josephson.  This department continues to be a "no-win" situation for everybody, and animals die everyday because of it.
«Read the rest of this article»
Before you read this, let's get one thing straight. This article is not hype. It's not a sales pitch. This is my story. I needed to do something so that I would be able to play with my kids from now until I'm old, as they are growing. I want to be able to enjoy life with them. So whatever excuse you come up with while you read this, that's ok. Again, this is about my venture into the Crossfit world, community and lifestyle. No more excuses for me.  -Mat «Read the rest of this article»
Washington, D.C. – The IRS's annual 'Dirty Dozen' list includes common tax scams that often peak during the tax filing season. The IRS recommends that taxpayers be aware so they can protect themselves against claims that sound too good to be true.
Taxpayers who buy into illegal tax scams can end up facing significant penalties and interest and even criminal prosecution. «Read the rest of this article»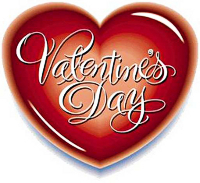 Every year Byron asks me, "What day is Valentine's on this year?"
Every year I respond, "Still on the 14th…" Oh, poor thing…
This heart-filled holiday has guys really confused, so I thought I would help them out a little. Ladies, feel free to "accidentally" email this to them.
«Read the rest of this article»
Written by Dr. Dale Brown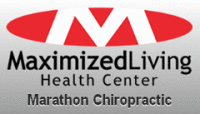 Clarksville TN – A University of Rhode Island study funded by the National Institutes of Health (NIH), found the weight loss drug Orlistat, which goes by the prescription brand name Xenical and the over-the-counter name Alli, can cause "severe toxicity" to major internal organs.
Because the drug has been approved since 1999, we have to wonder how many people lost their lives during that time and were treated for liver and kidney disease because of this medication? «Read the rest of this article»

Clarksville, TN –  In what would seem like a "no-brainer" the Clarksville City Council is set to vote on a proposed ethics policy at a special session today.  Clarksville Mayor Kim McMillan has crafted an approach to dealing with ethics complaints within the city.
This should be fun. «Read the rest of this article»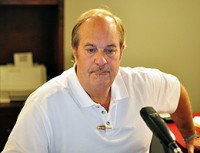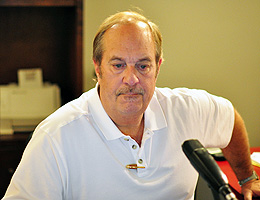 This week, the campaign for the Tennessee State Senate turned ugly when the Tennessee Democratic Party and Senator Tim Barnes used Clarksville's Gateway Medical Center to attack Republican Dr. Mark Green.
It made our entire community look ugly.
In a direct mail advertisement sent to voters in the 22nd district, the mailer "implies" that Dr. Green, during his tenure there, was contributing to Gateway's performance, as reported in a Consumer Reports article listing the Clarksville hospital as "ranked 37th, lowest in the state." «Read the rest of this article»