Topic: Montgomery Central High School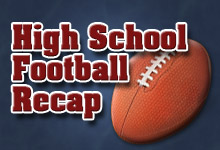 Clarksville, TN – Most of the Friday night lights were off in Clarksville last Friday because all the District 10-AAA football teams were on their Fall break.
However, while those teams were resting and gearing up for their last two games of the regular season, both the Clarksville Academy Cougars and the Fort Campbell Falcons were handling their business at home.
«Read the rest of this article»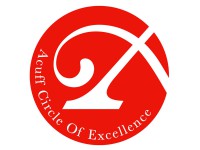 Clarksville, TN – The coveted Acuff Circle of Excellence Ovation Awards in the arts will be presented March 1st, 2015, but nominations already are being sought.
The Circle, a non-profit organization affiliated with the Austin Peay State University Foundation, is a patrons society of the Center of Excellence for the Creative Arts. The awards have been presented since 1996. «Read the rest of this article»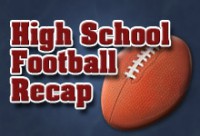 Clarksville, TN – The countdown until the end of the regular season continues and only two games separate most of the District 10-AAA football teams. After week 8, no team is undefeated overall, but one team is undefeated in league play and they have almost locked up the regular season champion spot.
With the Fall break, most of the teams have two weeks to prepare for their last two regular season games. The race so tight, these last two games could decide which teams will get to play at home in front of their own fans in the post season.
«Read the rest of this article»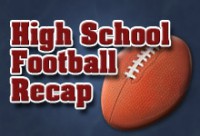 Clarksville, TN – It was cold, wet and windy Friday, October 3rd, but the miserable conditions did not stop a lot of fans from going out and supporting their teams during week 7 play.
It was District 10-AAA competition across the board and some fans got some early relief from the relentless weather as the outcomes of the games were determined early.
With only three games remaining in the regular season a new leader has emerged at the top and the lone winless team picked up their first victory.
«Read the rest of this article»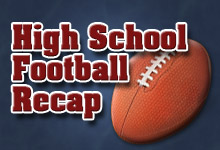 Clarksville, TN – Week 6 was the last chance a lot of fans got to see their teams play at home. It was also the last chance District 10-AAA teams will play non-league opponents. Only four games remain in the regular season and with the standings so close, every game will be crucial to post season play.
As the weather changes, this is the time of year when all the pre-season practice separates winners and losers. Execution, penalties and injuries will determine the post season top seeds.
«Read the rest of this article»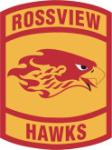 Clarksville, TN – Rossview High School's volleyball team ended its season-long four-match losing streak, September 25th, with a 3-0 District 10-AAA win over Kenwood High School by scores of 25-15, 25-12 and 25-19.
Big scoring runs would highlight the victory for the Lady Hawks, who even their overall record to 14-14 and 7-5 in District 10-AAA.
"We just needed to come out and play well and get some of our confidence back," Rossview coach Krystal Weber said. "So it's nice to get a win and head into the weekend and the final week of the regular season next week with a victory."
«Read the rest of this article»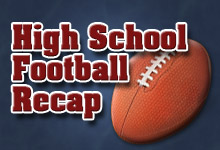 Clarksville, TN – The high school football regular season is halfway done. Five games have been played and five more remain. Only one District 10-AAA team is still undefeated while one team has yet to earn a win. In between the top and bottom, only one game separates six teams.
Homecoming games begin this week. Seniors will be recognized and the battles to win will take place in front of stands filled with extra fans cheering for their home teams.
«Read the rest of this article»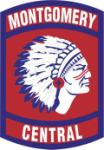 Clarksville, TN – On Saturday, September 14th, the Montgomery Central High School Football Boosters held their 1st annual Fall Festival at Hilltop Supermarket.
The festival was held to raise money for the MCHS Football team. The money will be used for equipment, jerseys, and other team needs.
"The event was amazing. The turn out was phenomenal. I was really not expecting this many people and this many kids," stated Indians Football head coach Jeff Tomlinson. "I thought it was a great turn out."
«Read the rest of this article»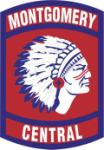 Cunningham, TN – Montgomery Central High School Football's Fall Festival is this Saturday, September 13th from 3:00pm-7:00pm at Hilltop Supermarket.
There will be food, live music, games, prizes, bounce houses, a cake walk, face painting, and more!
Additional concessions will be available. Come out and support Montgomery Central Sports. Thank you for your support! «Read the rest of this article»
Clarksville, TN – After hundreds of artists had their works of art on display at two locations in downtown Clarksville, then judged by artist Mary Addison Hackett, winners were awarded at Clarksville Riverfest's Tour d'Art Receptions held Thursday, September 4th and Friday, September 5th, 2014.
Over $2,500 in prizes were awarded.
The competition included five categories: Photography & Digital Images, Sculpture, Painting, Mixed Media/Collage, and Drawing. Monetary awards are given to first through third place in each category (for each division) and a Best of Show Award.
«Read the rest of this article»