Topic: Montgomery Central High School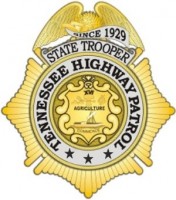 Clarksville, TN – On Thursday, May 16th, around 7:10am, a 1998 Chevy S10 driven by Roni Proctor was traveling north on Highway 48/13 when the truck crossed the center line and drifted into the south bound lane where it struck a 2006 Chevy Malibu near Ball road according to the Tennessee Highway Patrol. The Malibu tried to avoid the oncoming vehicle but could not and was hit head on.
The driver of the Malibu, 17 year old Kylie Eastin, who along with her passenger, 15 year old Ashley Travis were Lifeflighted to the Vanderbilt University Medical Center in Nashville, TN. Roni Proctor was transported by EMS to Gateway Medical Center. All three were wearing seat beats according to the THP report. «Read the rest of this article»
Clarksville, TN – One could smell the aromas in the air before arriving at Hilltop Super Market's 4th annual BBQ Cook-Off Saturday.
The grass area in front of the market was filled with tents, grills, barrels and all kinds of barbecue cooking equipment.
People from miles around come out to the BBQ Cook-Off. There was plenty of food to be had as most of the grillers were selling barbecue as well as competing. Anything from bbq sandwich, hamburger, hotdogs, ribeye sandwiches, bbq by the pound, etc were available for purchase.
«Read the rest of this article»
Clarksville, TN – On Saturday, May 11th, Montgomery Central High School Fellowship of Christian Athletes held a car wash and bake sale at Hilltop Super Market during Hilltop's 4th annual BBQ Cook-Off.
The event was from 9:00am until 2:00pm.
«Read the rest of this article»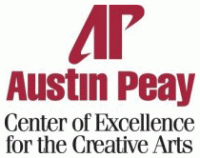 Clarksville, TN – On Wednesday evenings, you might know him as Bucky Dawes, manager of the fictional country music star Rayna James on the ABC drama "Nashville." Later this month, when Nicole Kidman's new psychological thriller "Stoker" hits theaters, he'll be the minister dressed in black with a white collar
But most people in Clarksville know him as the Julliard-trained actor David Alford, an Austin Peay State University graduate who has never forgotten his alma mater.
«Read the rest of this article»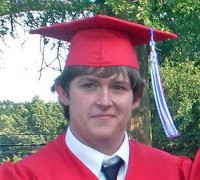 Clarksville, TN – Today, Sunday, March 10th there will be a car wash and chicken dinner fundraiser at Hilltop Supermarket to raise money for Brady Conatser's rehabilitation medical expenses.
The fundraiser will start at 11:00am and run through 4:00pm.
Stop by and get your car washed, eat some good food, and help raise money for a good cause. «Read the rest of this article»

Montgomery County, TN – The Clarksville-Montgomery School System is proud to announce the implementation of college and career academies in each of the seven public high schools with registration beginning next week for the upcoming school year.
«Read the rest of this article»

Cunningham, TN – The Lone Oak Baptist Church held their Christmas Program "Christmas in Snowflake County" at the Montgomery Central High School auditrium.
The theme of the program was "Hope in a Humble Stable".
«Read the rest of this article»
Exceptional Talent and Art from Middle Tennessee Students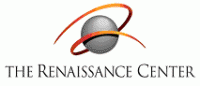 Dickson, TN – The Tennessee Art Education Association (TAEA) and The Renaissance Center have partnered again to present the 5th Annual Middle Tennessee Regional Student Art Exhibition, featuring exceptional artwork created by middle and high school students from Middle Tennessee.
The exhibit is on display at The Renaissance Center through January 11th, 2013. A free Reception and Awards Ceremony is scheduled for Saturday, December 1st, 4:00pm–7:00pm.
«Read the rest of this article»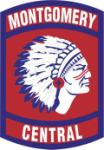 Cunningham, TN – Montgomery Central High School's  KayCee Lindberg  has signed with Union University. KayCee had a great year for Central.
She is the Region 5 champion, finished 4th at the State Tournament and was voted to the all state team.
KayCee and her parents were together with  Coach Greg Lyle and Jeff Vaughn when she signed.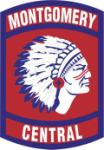 Cunningham, TN – On Saturday, September 15th, 14 area High School Marching Bands made their way to Montgomery Central High School Stadium for the 2nd Annual Indian Nation Marching Invitational. The weather was perfect as the bands strutted their stuff in front of the filled stadium.
"There was a lot of work done by our Band Boosters to prepare a quality competition." stated Montgomery Central High School Principal Christy R. Houston. "We hope everyone enjoyed the experience."
«Read the rest of this article»