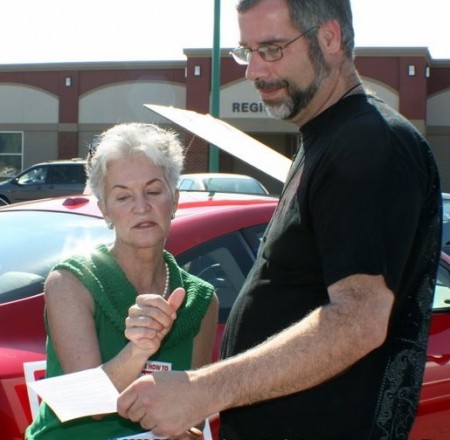 The 6th U.S. Circuit Court of Appeals today rejected Rosalind Kurita's claim that the Democratic nomination for the state Senate is her own "Property" — "Property" that belongs to her. Instead, the high court vindicated Tim Barnes' position that the state Senate seat is a public trust — a trust he "reveres and will honor — and will not take for granted."
The Appeals Court is the second Federal Court in the last 10 days to reject Ms. Kurita's claim.
Barnes called Ms. Kurita's assertion that she owns a position on the ballot "an insult to voters and all constituents" in the 22nd District, which includes Cheatham, Houston and Montgomery counties.
In the primary race, Kurita held a 19 vote lead over challenger Barnes, but that narrow victory was challenged and overturned by the State Democratic Executive Committee. Subsequent voting by the Montgomery, Stewart and Houston County Democratic Executive Committees gave the Democratic ballot slot to Barnes in a 61-4 vote. Kurita has since launched a vigorous and highly visible write-in campaign to retain her Senate seat.