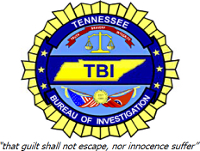 Nashville – The Tennessee Bureau of Investigation has put a man accused of Attempted First Degree Murder in Springfield, TN to its list of the state's Top Ten Most Wanted fugitives in an effort to locate him.
D Lonzo Q. Petties, 20, last known address 406 South Pawnee Drive, Springfield, TN is wanted by the Springfield Police Department for Attempted First Degree Murder, Aggravated Assault and Violation of Probation. On April 20, 2009, Petties entered an apartment on Carden Circle and shot the victim in his leg. The victim escaped the residence through a window and survived.
Petties was on probation for a robbery he committed in 2007 when the shooting occurred. He has also been arrested in the past for Aggravated Burglary and Theft of Property.
Petties is a black male with black hair and brown eyes. He is 5'10" and weighs approximately 180 lbs. He is considered armed and dangerous. Anyone with information on the whereabouts of D Lonzo Q. Petties is urged to call the TBI at 1-800-TBI-FIND.