Written by U.S. Army Spc. Richard Daniels Jr.
Task Force Bastogne Public Affairs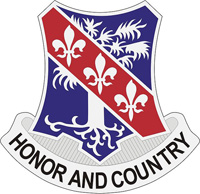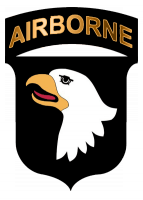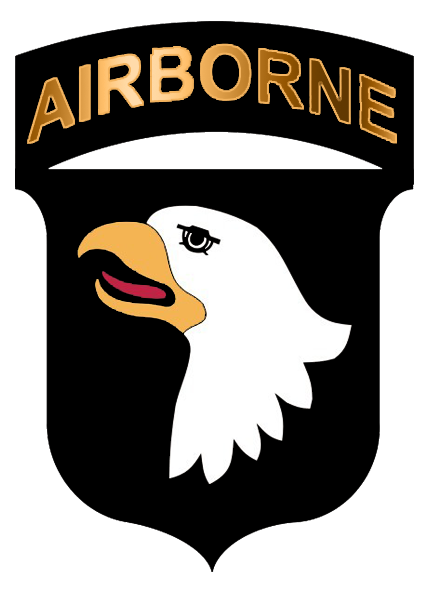 Nangarhar Province, Afghanistan – Food, ammunition, equipment and supplies are required to successfully fight the war in Afghanistan especially for the 1st Squadron, 32nd Calvary Regiment, Task Force Bandit.
When the battalion requires specific materials, TF Bandit's Administrative and Logistics Operations Center gets the request and gathers the desired product.
"The role of the ALOC is to support Area of Operations Bandit with supplies and material," said U.S. Army Capt. Johnathan M. Wagner of Lawton, OK, officer in charge of the ALOC with 1st Squadron, 32nd Cavalry Regiment, Task Force Bandit. "We have a supply representative from each troop here at the ALOC. We have an ammo noncommissioned officer in charge and we have a maintenance guy."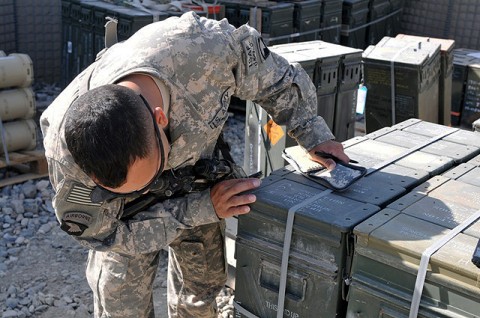 The ammunition noncommissioned officer in charge, U.S. Army Sgt. Brandon R. Mendez of Clarksville, Tennessee, orders all essential ammunition for his unit.
"My mission is key to mission success because without ammo, there is no way to win this war on terror," he said.
Not every Soldier in the ALOC has a background in the supply field thus creating personal challenges amongst some personnel.
"The most challenging part is learning the supply world," said U.S. Army Sgt. Charles H. Johnson Jr. of Kansas City, MO, supply liaison. "I'm not supply, I've never done it, but learning the supply world and working with the [Afghans] here in Afghanistan versus Iraq is a lot different. There is nothing here really conflicting or hard. It's just making it happen."
After receiving a request and viewing a log status, Wagner and his Soldiers gather and package the required materials then coordinate transportation.
"Everything TF Bandit receives, whether it's batteries, parts, or any type of material they need to sustain combat operations, an ALOC Soldier either signs for it or touches it somehow to either get it on a bird or get it on a convoy," said Wagner.
Though small in number, the ALOC has made a major impact on TF Bandit's mission by providing the necessary supplies and materials.
"We have seven people — seven individuals taking care of 400 to 600 Soldiers. Their efforts combined with my efforts. We form like 'Voltron' and make it happen," said Mendez.