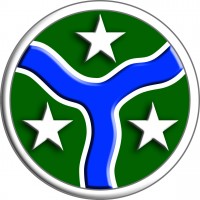 Nashville, TN – Freedom Salute ceremonies Saturday and Sunday of last week brought together the largest number of Tennessee National Guardsmen and families ever honored.
 
Held in Knoxville on Saturday, and Millington and Henderson on Sunday, the events recognized Guardsmen from 14 units across Tennessee, all part of the 278th Armored Cavalry Regiment headquartered in Knoxville.
The 278th deployed to Iraq and began returning home in June of this year, six months earlier than expected.
Maj. Gen. Max Haston, Tennessee's Adjutant General, addressed the Soldiers, families and community leaders at each event, thanking them for their efforts and support during the mobilization of the 278th.
The ceremonies began Saturday morning in Knoxville when more than 300 Soldiers from three units in Knoxville were honored.
Sunday morning saw 108 Soldiers from Guard units in Covington and Memphis recognized during ceremonies in Millington.
Almost 800 Guardsmen from units in Huntingdon, Waynesboro, Humboldt, Parsons, Henderson, Selmer, Lobelville, McKenzie and Milan were honored Sunday afternoon at Freed-Hardeman University in Henderson.
The 278th is the largest single unit in the Tennessee National Guard.