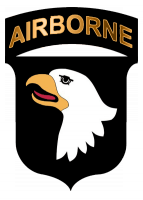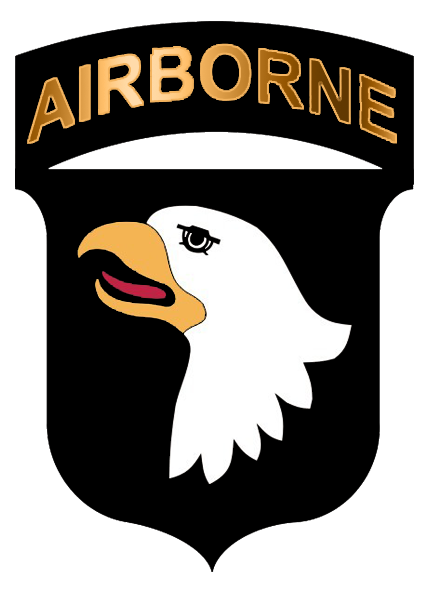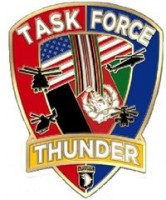 Fort Campbell, KY – A Soldier with the 159th Combat Aviation Brigade, 101st Airborne Division, is scheduled to receive the Air Medal for Service and the Purple Heart during a January 4th ceremony at Fort Campbell.
Spc. Leandro Garcia of the 563rd Aviation Support Battalion, 159th CAB, will be awarded the Air Medal for exceptional meritorious service in aerial flight in support of Operation Enduring Freedom 09-11 from December 15th to June 14th 2009 and the Purple Heart for injuries sustained in combat in support of OEF 09-11 during a mission to Outpost Restrepo in the Korengal Valley.
Garcia was serving as a CH-47 Chinook door-gunner for 7th Squadron, 17th Cavalry Regiment, when the aircraft he was in was hit with a rocket-propelled grenade and small arms fire and caught fire. The pilots were forced to make a hard landing outside a nearby outpost.
Garcia has been in the Army for six years and has served two tours in Iraq.
Narrative
The Air Medal is highly recommended for SPC Leandro Garcia for outstanding service to Task Force Palehorse, Task Force Thunder, Combined Joint Task Force-82 (CJTF-82), in support of Operation Enduring Freedom 09-11 while serving as a Door Gunner.
During his period of service, SPC Garcia flew in support of numerous combat service, combat service support, and resupply missions in support of US and coalition forces, Afghan National Army, and Special Operations Soldiers throughout Regional Control East, Afghanistan. SPC Garcia distinguished himself as a fully mission capable CH-47 Door Gunner. Daily SPC Garcia participated in combat planning and flying.
SPC Garica's diligence and work ethic are unparalleled and his commitment to the team is impeccable. His preparedness and motivation are an asset to this command as well as his fellow aviators. SPC Garcia flew missions in RC East, to include areas in and around Konar Valley, Jalalabad, and Bagram, under the most extreme conditions for rotary wing flight to include blowing sand and dust, high aircraft gross weights, extreme temperatures, and extremely high altitudes.
SPC Garcia's performance was phenomenal and his aeronautical ability and knowledge of aviation operations were pivotal to the success of combat operations throughout the Combined Joint Area of Operations (CJOA). His assistance in the mission planning process, development, and execution lead to the safe and successful completion of numerous missions in support of ground forces.
As a vital member of an aircrew, he skillfully performed all missions safely while making split second decisions while flying over 250 hours in one of the worlds most hostile and environmentally unfriendly places. SPC Garcia's professionalism, and contribution to the overall success of Operation Enduring Freedom 09-11 and the pursuit of peace and stability to the people of Afghanistan are in keeping with the finest traditions of  military service and reflect great credit upon him. Task Force Palehorse, Task Force Thunder, Combined Joint Task Force-82 and the United States Army.