Clarksville, TN – On January 15th, 2010, around 3:30am, officers were called to the 118 West Washington Street when a vehicle crashed into a house. The caller also said that there were men fighting outside in front of the residence. 
When officers arrived they found 25 year old, Montavious Dashawn Talley on the ground with a stab wound to the chest area and that he had crashed  a 2000 Ford SUV into the house. The men involved in the fight had already fled from the scene. At that point, the suspects, the reason for the fight and the crash were unknown.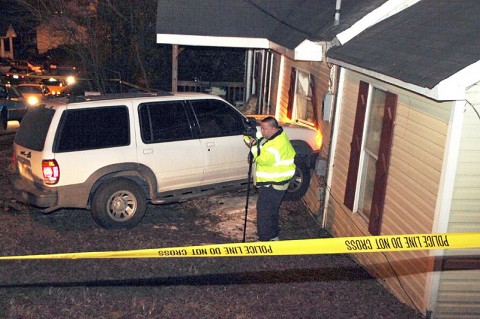 Talley was taken by ambulance to Veteran's Plaza and Lifeflighted to Vanderbilt where he died shortly after 4:00am from his injuries.
The investigation progressed quickly and two suspects, Brandon Schallenberger and Michael Lathrop were identified as being in a fight with Talley before officers arrived. They were both located around 11:00am at a trailer park in the county. 
Officers from Clarksville PD and Montgomery County Deputies assisting with the investigation worked in concert to take the men into custody. They were taken to Clarksville PD' s Major Crimes Unit and interviewed. 
During the interviews with Lathrop and Schallenberger, they both admitted they ordered drugs from Talley and when he arrived on Washington Street they tried to steal them from him. When they attempted to steal the drugs, Talley fled in the vehicle and crashed into the residence at 118 West Washington. Talley was stabbed sometime during the confrontation.    
Michael Lathrop
Name: Michael Bradford Lathrop (W/M)
DOB: 11-24-79
Given Address: Hopkinsville, KY
Charged With: Criminal Homicide
Bond: Being Held Without Bond
Brandon Schallenberger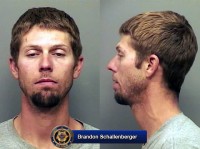 Name: Brandon Alan Schallenberger (W/M)
DOB: 11/22/80
Given Address: Clarksville, TN
Charged With: Criminal Homicide
Bond: Being Held Without Bond
Crime Scene Processing Photos