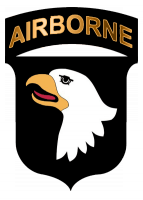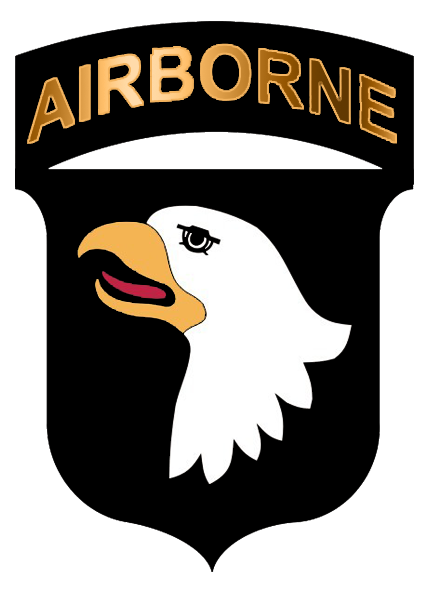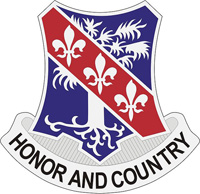 Kunar Province, Afghanistan – The mountainside of the Shigal Valley in eastern Afghanistan's Kunar Province came alive, March 16th, with the whirring of helicopters marking the beginning of Operation Eagle Talon.
Afghan National Army soldiers and Soldiers from 2nd Battalion, 327th Infantry Regiment, 1st Brigade Combat Team, 101st Airborne Division, Task Force No Slack, flooded Shigal District where slabs of rock stretch into the fertile valley floors.
These valleys that provide crops for the villagers, are also where insurgents flowing over the Pakistan border propagate.
This time, however, insurgents weren't just fighting with AK-47 and Russian-made Dushka .51 caliber machine guns. They were using different tactics.
"Instead of fighting us with a Dushka, they are fighting us with propaganda and lies," said U.S. Army Lt. Col. Joel B. Vowell, TF No Slack commander from Birmingham, AL. "They can't fight us toe-to-toe, they can't. They are going to run and hide and lie."
Hundreds of Soldiers quickly got into position high in the mountains and deep into the valleys.
Within the first few hours of the nighttime insertion, insurgents were already being spotted and killed by roving OH-58D Kiowa Warrior and AH-64 Apache helicopters.
Instead of planning their next assault, insurgents were plotting something more insidious. When daylight came, they spread word to the villagers that International Security Assistance Forces Soldiers were killing women and children.
"If innocent civilians see ANA and coalition forces, then they just stay in their houses," said ANA Sgt. Emaman Nazer from Takhar Province, assigned to 3rd Kandak. "If we see people running outside of their houses in the mountains after midnight, what are they doing? These guys are the bad guys. We don't hurt civilians. We are here to help them on behalf of the government."
Nazer, who is married and has three children, said he hopes his children will grow up in a peaceful Afghanistan and have an education to support the future of his country.
He said one of the first steps in achieving that, is to clear out Taliban safe havens like the Shigal Valley and generate dialogue with the villagers and their government.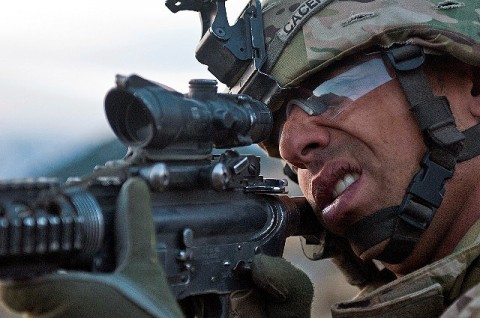 "We are not here to bother the regular Afghan civilians but here to help the government," explained Nazer.
The ANA searched houses and spoke with villagers, some of whom had never seen Afghans working with Americans said Nazer.
To facilitate the clearing operation on the valley floor, U.S. Army Sgt. 1st Class Jamie R. Johnson, a platoon sergeant from Park Hills, MO, and other Co. B Soldiers, helped secure the ridge lines for the groups below.
"The Taliban always like to find the high ground and shoot down at the guys on the low ground, so we're kind of in the middle to prevent that," said Johnson. "There are a lot of bad guys here…so we're basically here to intercept them and put a lot of rounds back toward them if need be."
Johnson and his Soldiers built makeshift rock walls and filled sandbags into the early morning hours for protection from possible enemy fire.
"I feel that the insurgents are still here and not just running away. But the presence that we have, they're overwhelmed by us," said U.S. Army Spc. Travis V. Workman, a team leader from Sonora, CA, assigned to Co. B. "They'd be stupid to mess with us. We're making a statement by walking all over their ground and they can't do anything about it."
That's one of the reasons the insurgents' offense shifted toward misinformation.
But TF No Slack Soldiers had a solid defense.
"They're having a key leader engagement right now," said Johnson. "They're working issues down there. The Taliban is trying to say that we're killing innocent people. They're trying to make the local people think that we're to blame for all the injuries that they're actually committing."
Down at a village shura, Vowell was putting on a full-court press.
"We've had several discussions with elders and two shuras and they still said 'You've killed women and children,'" said Vowell. "I kept saying, 'Show me the proof.' The United States Army will make amends for it if we have, knowing full well that we hadn't."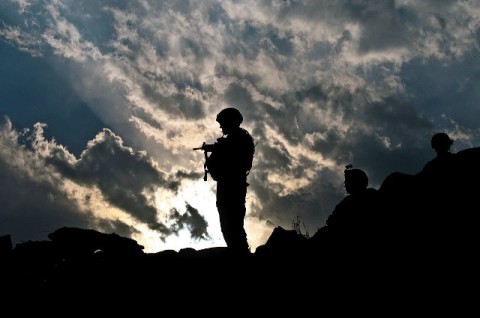 Eventually, the elders lead troops down to a draw where insurgents claimed there were dead women and children. There were no bodies there.
"It just sticks it right in the eye of the Taliban right now that we're here and they haven't done anything," explained Vowell. "They're frustrated. They're mad. They've lost fighters. They can't figure out how to defeat us. The only thing that they can do is throw out the false accusations about civilian casualties."
To help the people have a voice and rise up against the oppressive insurgents filtering through their valleys, Vowell also linked the district governor with the local leaders.
"This created an opportunity for dialogue," Vowell continued. "In the road ahead, that's what needs to happen, more and more dialogue," Vowell said. "It's not three cups of tea, it's three gallons. You have to get these guys together, and the more they talk the more they start to come to a conclusion, a consensus about what and who the government should be instead of this dichotomy of fighters and insurgents and the Government of the Islamic Republic of Afghanistan."
In the end, the almost inaccessible, high-elevation bowl, as Vowell described it, was flooded with new life and possibilities.
Early numbers report ANSF detained seven people, found several rifles, some homemade explosive material and killed 20 insurgents.
But the real fight can't be measured in numbers.
"These are America's sons and they doing a fantastic job in very difficult and trying circumstances," explained Vowell. "They don't like to hear the lies about their honor and what we're doing here. We're very discriminate in the use of force, absolutely. We don't want to be tainted by that sticky propaganda.  So we're willing to stick here and win this."