Written by Amy Shaver
Humane Society Director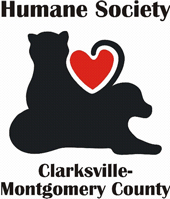 Clarksville, TN – The Clarksville-Montgomery County Humane Society donated 1,042 lbs. of dog food, 1 large crate, 4 bails of straw, 4 partial rolls of fencing and 2 large bags of linens to local disaster relief volunteers, Hannah and Haly Baggett, who will transport the items to Tuscaloosa K9 Camp this weekend.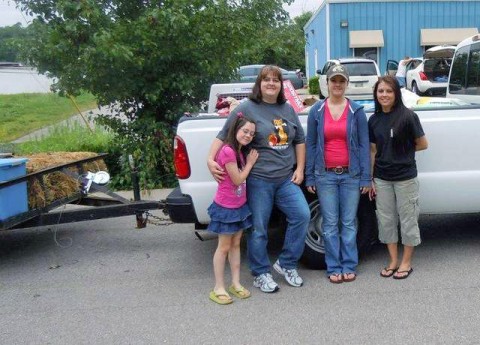 The facility was completely flattened by tornadoes earlier this month (May), which resulted in the deaths of 22 dogs and 30 more being injured. The Camp also serves as home to the Educated Orphans Project, a non profit program that rescues dogs from dire straights and  trains or rehabilitates them for service work or placement with new families.
The Humane Society was thankful it had enough resources available to donate towards helping the Educated Orphans Project get back on its feet.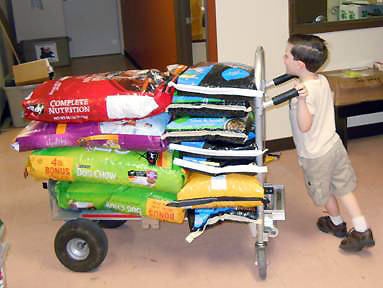 We Need You Now More Than Ever!
If you haven't already done so, PLEASE email the City Council and Mayor encouraging them to support continued funding for the Humane Society. They meet for a Working Session to discuss the budget this coming Tuesday, so we need a flood of emails to be fresh in their minds prior to discussion. Every single email MATTERS!  It can be as short and sweet or as detailed as your time permits. The important thing is that they hear from all of us!
For email addresses for the mayor and every councilperson, please see the story: The Humane Society of Clarksville-Montgomery County needs your help
About The Clarksville-Montgomery County Humane Society
The Clarksville-Montgomery County Humane Society partnered with Animal Control & Adoption Service in January 2009 in an effort to help the shelter reduce euthanasia & increase adoptions. While the partnership increased adoptions by about 25%, the shelter is still forced to euthanize approximately 77% of its animal residents, which equates to nearly 90 per week and nearly twice the national average. The inability to truly impact those statistics in a big way with their current programs prompted them to take a huge step in the most proactive direction possible.
The Humane Society purchased a building located at 940 Tennessee Avenue, which will be the future home of Spay-Neuter Clarksville!, Clarksville's first-ever high-quality high-volume low-cost spay-neuter clinic. They will be using the Humane Alliance model, which has assisted 80+ groups to successfully open and operate spay-neuter clinics across the country. Their clinic will spay & neuter 35 dogs & cats per day, 5 days per week, 48 weeks per year, for a total of 8,400 surgeries. The clinic's spay-neuter services will be available to all families regardless of income, and it will be available to residents and rescue groups in surrounding counties too.
Contact Information
Clarksville-Montgomery County Humane Society
940 Tennessee Avenue (blue building behind Riverside Dr. Arby's)
Clarksville, TN 37041
Phone: 931-648-8042
Webpage: www.clarksvillehumanesociety.org