Topic: donate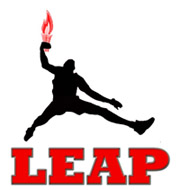 Clarksville, TN – In support of the West Gate Christian Center, LEAP Org. donated 40 pair of new shoes for their upcoming Back to School Shoe Drive.
LEAP Board President, Joe Shakeenab said that, "LEAP Org. is honored to assist other community organizations in their efforts to provide for, uplift, and inspire our children".
"Destiny takes one-step at a time but it is hard to step without a good pair of shoes so I decided to do something," said Cheryl Moultry, Assistant Pastor at Westgate Christian Church.
«Read the rest of this article»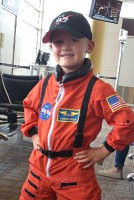 Clarksville, TN – A few weeks ago my family participated in JDRF Children's Congress 2013 in Washington, D.C. where we met with our elected officials to ask for their support in finding a cure for Type 1 diabetes. There are some amazing developments focused on both a cure and treatment.
My 5 year old son, Garrett, was diagnosed with Type 1 Diabetes when he was 21 months old. Earlier this year Garrett began using an insulin pump that replaces the need for multiple shots each day. The insulin pump was developed as a direct result of support for JDRF (Juvenile Diabetes Research Foundation) and the technology helps regulate his blood glucose level.
«Read the rest of this article»
First home recipient, Fort Campbell Corporal Christopher Bales revealed during Tennessee Titans Veterans Day Game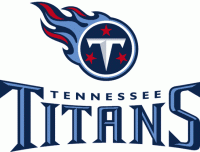 Nashville, TN – Operation 'Finally Home' has joined forces with LP Building Products, country star Kix Brooks and American Country Countdown to build six homes for deserving veterans across the country over the next two years.
The first home will be built in Las Vegas, NV, in 2013 for wounded Fort Campbell soldier Army Cpl. Christopher Bales. The announcement was made to Bales on LP Field in front of thousands of fans during the Tennessee Titans Veterans Day game.
"American Country Countdown and I are proud to support Operation 'Finally Home' and LP Building Products in building homes for veterans who have given so much to our country," said Kix Brooks. "This is a small way to thank these heroes for their service and sacrifice." «Read the rest of this article»
American Public Can Donate Hotel Reward Points to Support Military Families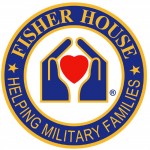 Washington, D.C. – Tennessee Wounded Warrior Staff Sergeant Charles Allen and his family joined David Coker, President of Fisher House Foundation, which provides free, temporary housing to the families of service members receiving medical care at military hospitals around the world, Maryland Senator Ben Cardin and Maryland Congressman Dutch Ruppersberger for the official launch of the new nation-wide "Hotels for Heroes" program, which allows the American public to donate their unused hotel reward points to allow the families of wounded warriors receiving medical treatment to stay for free in hotels around the country.
«Read the rest of this article»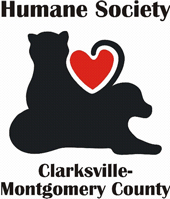 Clarksville, TN – On Friday, October 7th the Clarksville Montgomery County Humane Society is holding their Spay-ghetti Dinner at the Madison Street United Methodist Church.
If you are unable to attend this Friday's Spay-ghetti Dinner fundraiser, you can still do your part to help make the event a success by donating any of the following:
Canned sodas, Bottled water, Napkins (red preferred, but any will do) or Gift cards for Olive Garden, Fazoli's, Old Chicago, Petsmart or Pet Food Center (for drawings!!) «Read the rest of this article»
Written by Amy Shaver
Humane Society Director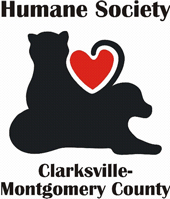 Clarksville, TN – The Clarksville-Montgomery County Humane Society donated 1,042 lbs. of dog food, 1 large crate, 4 bails of straw, 4 partial rolls of fencing and 2 large bags of linens to local disaster relief volunteers, Hannah and Haly Baggett, who will transport the items to Tuscaloosa K9 Camp this weekend.
«Read the rest of this article»
Nashville, TN – Before you start a summer job, take a vacation, or send the kids off to camp, the Internal Revenue Service wants you to know that certain summertime activities may help you qualify for tax benefits. However, there are also some tax issues that must be handled correctly now to avoid problems later.
"Remember that some common summertime activities can lead to tax benefits, but they can also lead to tax problems if not handled correctly," said IRS spokesman Dan Boone. «Read the rest of this article»
Atlanta, GA — The Atlanta-based teen band von Grey, featuring four sisters ages 10-15, has announced a charitable gift of music to the City of Nashville. In the aftermath of the disastrous flooding that recently affected central Tennessee, these girls were moved by the devastation and wrote an inspiring song called "Rise Up," dedicated to the city of Nashville and its people. The band's producers and engineers worked on an accelerated schedule to produce the song, which has been formally released today.
«Read the rest of this article»

Green Bank has about 65 lobby chairs that they will donate to a business or businesses in need. You do not have to take all of the chairs, only the number you need.
Call (931) 920-7000 for more information.