Written by Cpl. Sarah Keegan
101st Sustainment Brigade, 101st Airborne Division (AA) Public Affairs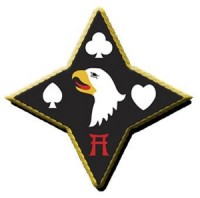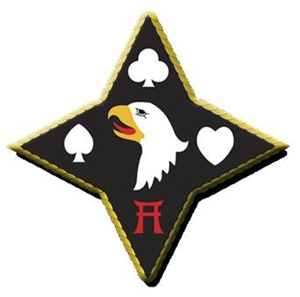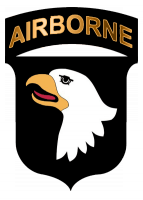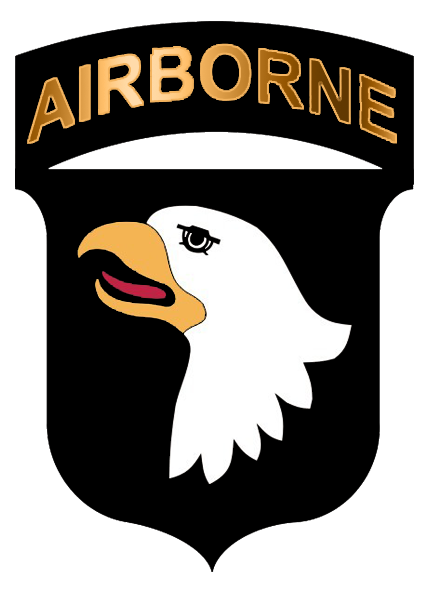 Bagram Airfield, Afghanistan – Exactly how many lieutenants does it take to recover a wrecked vehicle mired in the mud?
More than 20 junior officers with the 101st Sustainment Brigade got the chance to answer that question as they waded through the muddy pit to extract a wrecked Mine Resistant Ambush Protected vehicle during vehicle recovery training.
The training, part of the brigade's monthly Leadership Professional Development course, is intended to get the officers familiar with recovery procedures that soldiers face regularly as they conduct real world operations in a combat environment.
"In this job you can get hurt. You can get hurt real bad, and if you're not careful you can get limbs taken or you can get killed," said Sgt. Joshua Garner, vehicle recovery instructor with the 59th Ordnance Brigade, based out of Fort Lee, VA.
Their classroom: a mired pit located on the recovery training site. The officers waded into calf -deep muddied water carrying tow recovery chains. They then hooked the chains onto the vehicles bumper and prepared to tow it out the muck.
The group was able to safely extract the vehicle. This was a new experience for many of them whose jobs in the military vary from specialty to specialty, yet they all came away from the training understanding the value of safety in recovery.
"Every level of leadership should come out here and get hands on. You want your soldiers to feel confident that you know what's going on at all times during a mission," said 1st Lt. Alliyah Al-Maidi, platoon leader 59th Quartermaster Company, 142nd Combat Sustainment Support Battalion, 101st Sustainment Brigade.
Brigade Commander Col. Michael Peterman said the training was not intended to make the officers experts.
"They didn't get technically competent but they got exposed to it," he said. "One of these lieutenants is going to be my replacement in 17 years, so we as the Army need to invest in them so that we end up with good leaders."
The training emphasized safety, placing these young officers in to a situation that required them to recover the vehicle in an efficient and safe manner. Garner said safety training is important because the Army is losing so many soldiers and needs to keep everyone that they can.
"I think it helps to break down different steps and teach soldiers something that their not accustomed to or have no knowledge of," said 1st Lt. Heidi Miller, Human Resources officer in charge, 101st Special Troops Battalion, 101st Sustainment Brigade.
Many people can imagine things that go on during a convoy, but they don't get a lot of hands on training, said 2nd Lt. Donovan Sullivan, a supply and services officer for the 142nd CSSB, 101st Sus. Bde.
"Safety is absolutely important in everything we do both here training and out in combat. If you have any unsafe acts going on if you have people out there behaving in an unsafe manner your jeopardize your entire mission," he said.
Sullivan said there was an added benefit to this training.
"I got a chance to get out and play in the mud and get dirty," he said.
(Editor's Note: Spc. Keegan is the 142nd Combat Sustainment Support Battalion Unit Public Affairs Representative. The battalion, part of the 15th Sustainment Brigade out of Fort Bliss, TX, is assigned to the 101st Sustainment Brigade, Fort Campbell, KY, during their deployment in support of Operation Enduring Freedom.)