Written by Sgt. 1st Class Peter Mayes
101st Sustainment Brigade, 101st Airborne Division (AA) Public Affairs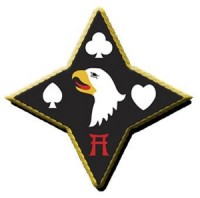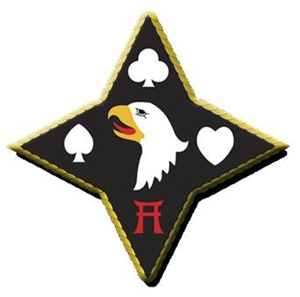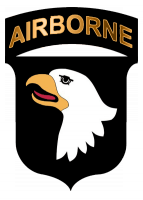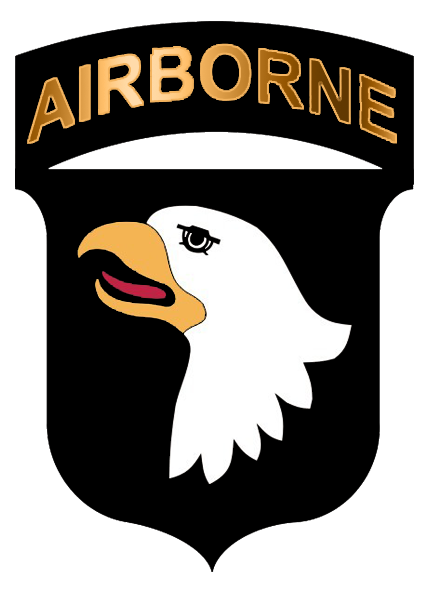 Forward Operating Base Deh Dadi II, Afghanistan – From what he's been told, 1st Lt. Robert Schnabel said Forward Operating Base Deh Dadi II is a great place to be.
"I don't get a chance to get off the FOB much, but I've been told it's well laid out," the FOB DDII mayor said.
Since their arrival in theater back in March, Schnabel and the soldiers of the 530th Combat Sustainment Support Battalion, 101st Sustainment Brigade, have been improving their foxhole steadily as they continue to expand the living condition at FOB Deh Dadi II.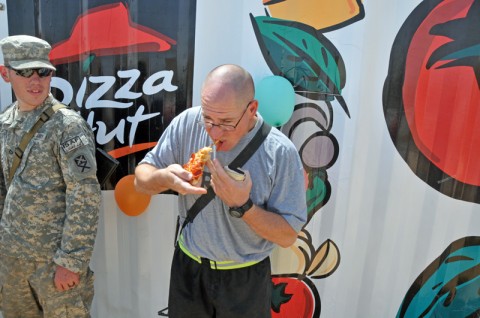 The recent grand opening of the base Pizza Hut is another step in the direction of improving the soldier's quality of life while being deployed in a combat theater.
The last time Sgt. William Paulk, a convoy security non-commissioned officer for the 900th Maintenance Company, an Alabama National Guard unit assigned to the 530th CSSB, 101st Sus. Bde., had pizza was six months ago. Now, he was preparing to wolf down his first slice of pepperoni goodness.
"This tastes way better than the last time I had it," he said.
Lt. Col. Austin Elliot of the 530th CSSB called the Pizza Hut opening great for soldiers.
"They've been waiting for this for a while, and it's just another way for us to improve the quality of life here," he said. "It's just good to see we're making progress."
With the addition of the Pizza Hut, the FOB now has a complete food court that offers additional amenities for the soldiers. A Subway and a Green Beans coffee shop opened earlier in July.
Schnabel said there are many specific projects and services that have been completed in the last several months, adding many of the Morale, Welfare and Recreation projects are still ongoing. Among those plans include construction of a new MWR facility, a new gymnasium and a new AAFES Post Exchange.
Schnabel said the plan is to have the MWR tent up and running by the end of next month. "That is a big push because the current MWR will be moved out and make room for that AAFES PX," he said. "That's going to be a huge asset here because it'll be one of the largest exchanges in our region and will be able to offer things the soldiers needs, such as running shoes, CDs and other amenities."
There are also plans to open an Afghan grill that will serve authentic Afghan cuisine, he said. "Those guys are in there setting up right now. We estimate they could be ready in a couple of weeks," he said.
Plans to stand up a fire station on the FOB, however, have been pushed back to January 2012, Schnabel said. It was originally planned to be open this past June.
"We still have a fires brigade team on the FOB that are trained and ready to go when we need them to be," he said. "We also have numerous safety personnel here that are trained as well."
Battalion Support Operations officer and BOSS-I Coordinator Maj. Torrance Cleveland also praised the expansion projects on the FOB.
"Everything we do here is progress," he said. "The goal is to ensure that our soldiers have the ability to sustain themselves for their missions. When they have a moment to re-set their minds with these little touches of home, it reminds them to stay focused and resilient."
"Soldier morale is key to what we do. If we can give them a small thing like giving them a taste of home, that makes them a better soldier. It makes them more complete and allows them to do their job a little better and faster."