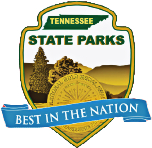 Tennessee – Fall in Tennessee is a glorious time!  Tennessee State Parks have some of the very best events and programs the season has to offer.  Here are just a few state park events in your area, including great opportunities to pay tribute to Autumn!
Finding a state park in your own backyard is easy to do and you don't have to spend a lot of gas money to get there!
Tennessee State Parks offer a variety of activities and events throughout the winter. From great hikes to bluegrass – there's something designed for the entire family!
Here are just a few state park events in your area.
Long Hunter State Park
Long Hunter State Park and the Friends of Long Hunter have several upcoming events – something for all ages and abilities. For additional information about these opportunities, please call 615.885.2422. Here are some unique events in the coming days and weeks:
30th Annual NAIA Pow Wow and Fall Festival: Friday through Sunday, October 14th-16th – Long Hunter State Park will host the 30th Annual Pow Wow, featuring Native American artists, musicians, dancers, food and storytellers. Sponsored by the Native American Indian Association of Tennessee, this time-honored gathering draws thousands of people from across the country and offers a great opportunity to explore a variety of tribal customs and cultural experiences. Activities will begin at 9:00am each day, running into the evening. Admission is $6.00 for adults, $3.00 for children ages 6 to 12 and senior citizens, and children aged 5 and under will be admitted free of charge. NAIA-TN is offering a Free School Day on Friday, October 14th, from 10:00am until 2:00pm for all students, teachers and school faculty members.
Preschool Story Time at The Nature Circle: Each Monday, the Nature Circle meets as an interactive group made up of nature-themed stories, puppets, songs and crafts for ages 3-5. Children are encouraged to bring an item (examples: favorite book, stuffed animal or a photograph) that relates to each week's theme. Join them each Monday morning and develop and nurture a love of nature. Themes for the coming weeks include Why Leaves Change Color (October 17th) and Rowdy Raccoons (October 24th).
Edible Plants: Sunday, October 23rd at 2:00pm – Autumn is one of the best times of the year to learn about edible plants, with all of the nuts, acorns, fruits and berries available. Wild edibles expert and local author Sharen Bracy will be the special guest for this unique program. Sharen has been teaching people about edible plants in Tennessee for many years; she hosts the annual Wild Foods Day at Fall Creek Falls State Park; and also prepares edible plants for the annual Wildflower Pilgrimage at Cedars of Lebanon State Park. This program will meet at the park office. Following an introduction, Sharen will lead participants on a short hike to look for some of the wild edible plants found at Long Hunter, then we'll return to the park office to try out a few samples!
Long Hunter State Park is situated along the shore of J. Percy Priest Lake. It consists of four units: Couchville, Baker's Grove, Bryant Grove and Sellars Farm. Picnicking, swimming, hiking, backpacking, boating, fishing, nature photography and wildlife observation are among the activities available to park visitors.
Planned activities include interpretive and recreation programs for the general public and environmental education programs for school and other interested groups. For more information about Long Hunter State Park, please visit www.tnstateparks.com/LongHunter or call 615.885.2422.
Montgomery Bell State Park
Runners are encouraged to participate in the Montgomery Bell Two Lakes Trail Run on Saturday, October 15th. The event is part of the Tennessee State Parks Running Tour – a unique fall and winter series of foot races with distances varying from 5 to 13 miles – and serves as the oldest state parks running series in the nation.
There are a total of 21 races this season and the 7.6-mile Two Lakes Trail Run is the only trail run on the tour. For registration and more information, please contact John Spencer with the Jones Creek Road Runners at 615.441.5915 or at jvspencer@aol.com.
Montgomery Bell State Park is located in Burns, TN, just seven miles east of Dickson. The rolling hills of Dickson County contained an abundance of iron ore, which was considered more precious than gold to the builders of young America, luring hundreds to this area of Middle Tennessee.
The iron industry in Dickson County has been long silent, but the 3,782 acres that make up Montgomery Bell State Park still show signs of its presence. As a place of quiet, natural beauty, Montgomery Bell is home to fox, squirrel, raccoon, opossum, deer and a wide variety of birds and wildflowers.
For additional information about the park, call toll free at 800.250.8613 or visit the Web site at www.tnstateparks.com/MontgomeryBell.
South Cumberland State Park
South Cumberland State Park will host a Fall Day Hike to Raven Point on Sunday, October 16th. The nine-mile Raven Point loop may be a difficult trail but you will be rewarded by brilliant overlooks and exhilarating hiking. Meet Ranger Jason at the Grundy Forest parking lot at 9:00am with food, water and proper clothing. For more information call 931.924.2980.
Located near Monteagle, South Cumberland is one of the newer Tennessee State Parks. Almost the entire park lies atop the Cumberland Plateau and, unlike most state parks, South Cumberland is made up of ten different areas located in four different counties. The Visitor Center is located between Monteagle and Tracy City on Highway 41.
For more information about the park, please call 931.924.2980 or visit www.tnstateparks.com/SouthCumberland.
Fall Creek Falls State Park
Fall Creek Falls State Park's annual Fall Colors Weekends are slated for Saturday and Sunday, October 15th-16th and October 22nd-23rd. A prime destination for leaf peeping, Fall Creek Falls offers bicycle tours, guided hikes and slideshows – all focused on the splendor of autumn!
With outstanding accommodations at a family-friendly price – make your weekend plans at Fall Creek Falls today! For more information, please call 423.881.5298. For inn or cabin reservations call toll free at 800.250.8610.
Fall Creek Falls State Park is a 25,500-acre paradise on the western Cumberland Plateau. Located just 40 miles south of Cookeville and 65 miles north of Chattanooga, the park offers incredible scenic beauty and recreational opportunities. Beautiful waterfalls, tremendous canyons and dense forests are protected within the park's boundaries. Visitors will find a 250-site campground, a hotel and conference center and 30 cabins among the park's many amenities.
For more information about the park, visit www.tnstateparks.com/FallCreekFalls.
Port Royal State Park
Discover Port Royal after dark on Friday and Saturday, October 21st-22nd, during the Port Royal by Lantern tour! Visit and hear stories from some of Port Royal's and early Tennessee's most interesting characters, spanning over the past 250 years. Re-enactors will bring to life the Bell Witch, the 1910 Tobacco wars and other highlights of the area. The tours are free and begin at 6:00pm and will run until 9:00pm. For more information about the event, please call 931.358.9696.
Located in Adams, Port Royal was the site of one of the earliest colonial communities and trading posts in Middle Tennessee. It was first settled in the early 1780s, and also served as a Longhunter camp as early as 1775. The town of Port Royal was founded in 1797 and rose to great prominence in the early part of the 19th century because of its strategic location at the head of navigation on the Red River, serving all of northern Middle Tennessee and South Central Kentucky.
Port Royal became the only stop in Tennessee on the "Great Western Road" stagecoach line between Nashville, Tennessee, and Golconda, Illinois, and served as such until the 20th century. In 1977, the state of Tennessee received the deed to 26 acres of land at Port Royal and designated it a State Historic Park in 1978.
For more information about the park, please visit www.tnstateparks.com/PortRoyal.
Cordell Hull Birthplace State Park
Join the Cordell Hull Birthplace park staff in recognition of United Nations Day on Monday, October 24th, and to celebrate the international peacekeeping agency. Participants will observe this occasion with a display of highlights of the U.N. as well as a showcase of Secretary Hull's Nobel Peace prize, which he received in 1945 for his role in creating the esteemed agency. The park is open 9:00am to 5:00pm. For more information, please call 931.864.3247.
Cordell Hull Birthplace State Park is a historic site near Byrdstown, north of Cookeville. The 57-acre site includes a representation of Hull's log cabin birthplace, an activities center and a museum housing documents and artifacts, including Hull's Nobel Peace Prize. The park also features the beautiful Bunkum Cave Trail, leading to an overlook and the entrance of historic Bunkum Cave.
Additional information about Cordell Hull Birthplace State Park is also available on the Web site at www.tnstateparks.com/CordellHull.
About Tennessee State Parks
Tennessee's 53 state parks and 82 natural areas offer diverse natural, recreational and cultural experiences for individuals, families, or business and professional groups. State park features range from pristine natural areas to 18-hole championship golf courses. For a free brochure about Tennessee State Parks, call toll free 1.888.867.2757. For additional information, visit our Web site at www.tnstateparks.com.