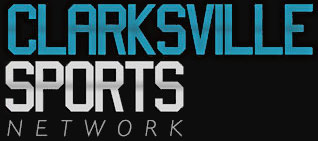 Clarksville, TN – Kenwood High had little trouble with Cheatham County at the Queen City Christmas Tournament at Kenwood High School and the Knights beat the Cubs 75-43 in the nightcap Monday night. In the first game of the three-day event, Northwest fell to Dyer County 101-41.
The tournament continues today with Northwest taking on Cheatham County at 6:00pm and Kenwood facing Dyer County at 8:30pm. It ends on Wednesday with Cheatham County playing Page at 5:00pm, Dyer County meeting Christian County (KY) at 6:30pm and crosstown rivals Kenwood and Northwest concluding the tournament at 8:00pm.
Kenwood (10-1, 4-1 10-AAA) was led by Daniel Norl's 20 points, DeAndre Lisenbee's 11 and 10 points each from Lagree Hairiston and Guy Stanford.
Cheatham County (7-4, 1-0 11-AA) was led by Jordan Darden and Jake Sunders who both had eight points. No one from the Cubs scored in double figures.
Kenwood jumped out to a 10-0 lead on Lisenbee's 3-pointer with 6:55 left and his jumper with 5:02 left in the first quarter. The Knights then extended their lead to 19-4 with 3:20 left in the period on Norl's lay up. Cheatham County cut it to 22-12 with 51.9 seconds left on Jake Sander's 3, but Kenwood took a 24-12 lead at the end of the first on Lisenbee's three-point play.
"We talked early that we wanted to come out with a lot of energy," Kenwood coach John Stigall said. "We've had some games that were 20-30 points games and had been playing well, but they've gradual were we led just five to 10 points at halftime. We talked about wanting to come out and get after them really, really early and I thought we did that."
The Knights maintained their double-digit lead in the second quarter and took their biggest lead of the first half, 39-21, on A.J. Richardson's 3 with 1:45 to go. And Kenwood's Maleek Hall gave the Knights their 45-23 halftime advantage with the free throw he made with 3.2 seconds left in the second.
Kenwood made it 57-27 with 5:22 left in the third quarter when Hall sank a 3 and the Knights upped their lead to 65-33 with 1:00 left in the stanza on Hairiston's free throw. The Cubs ended the quarter with Mike Boyd's score with 2.5 seconds left that made it 65-35.
The Knights started the fourth quarter on a 10-4 run and went ahead 75-39 on Hairiston's coast-to-coast lay up with 3:27 left in the game. Cheatham County scored the last five points of the game to make it the final.
Kenwood 75, Cheatham County 43
Cheatham County 12 11 12 8 — 43
Kenwood 24 21 20 10 — 75
Cheatham County: Mike Boyd 3, Mitchell Potts 2, Devin Conner 3, Jordan Darden 8, Jake Saunders 8, Reece Hunter 2, Thatcher Brinkley 5, Brandon Boyle 2, Ashtan McGowan 2, Brady Bose 2, Billy Thomas 6.
Kenwood: Guy Stanford 10, Spencer Asher 2, Trent McLauren 4, A.J. Richardson 20, Will Simmons 4, DeAndre Lisnbee 11, Lagree Hairiston 6, Maleek Hall 10.
Photo Gallery