Written by 1st Lt. Jeffrey T. Dow
5th Battalion, 101st Combat Aviation Brigade Unit Public Affairs Representative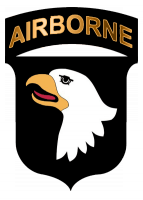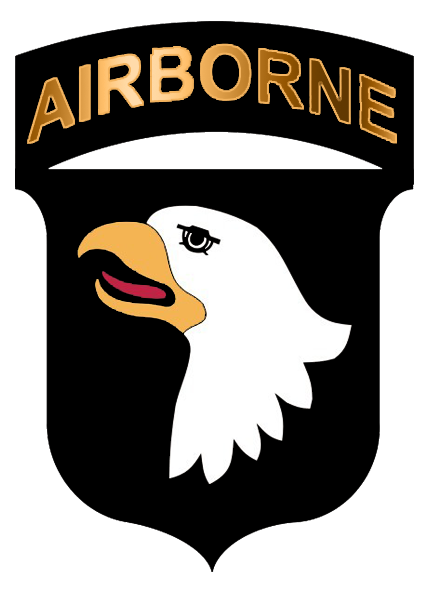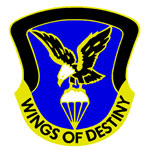 Fort Campbell, KY – Aviators from 5th Battalion, 101st Combat Aviation Brigade, spent time with Wally Funk, a true pioneer in aviation and one of the first female astronaut candidates, January 11th and 12th, here.
"Normally, every pilot in the room will raise his/her hand identifying themselves as the best, but today we have a rare opportunity to truly identify the best pilot in the room, Ms. Wally Funk," said Maj. Travis L. McIntosh, 5th Battalion, 101st Combat Aviation Brigade, operations officer in his opening remarks at the meeting.
Funk captured the audience's attention in the first minute and held it until the end of her presentation. Funk was energetic and animated as she talked about her life in aviation, focusing on being one of the first thirteen women that passed rigorous testing to become astronauts in the 1960s.
"The tests that she talked about were remarkable," said Warrant Officer James R. Wynn, A Company, 5th Battalion, 101st Combat Aviation Brigade Black Hawk helicopter pilot. "I can't imagine what it was like."
Eagle Assault pilots were leaning forward in their chairs as Funk described some of the different physical tests she underwent. She highlighted three tests in particular.
In the first test, cold water was shot into her ear to induce a feeling of vertigo, which is also very painful, said Funk.
The second test was on a stationary bicycle and was designed to measure the candidates' endurance as they tried to continue pedaling as long as possible while the difficulty continually increased, said Funk. She managed to pedal for eleven minutes, longer than any of the male astronauts who had been tested, after which she was completely robbed of strength and could not even stand.
The third test Funk highlighted was an isolation tank during the second phase of testing. Funk was put into a water tank and given flotation devices. She was instructed to float as long as possible.
The intent of the room was to eliminate all of a person's senses. To accomplish this, they made the room and water temperature the exact same as Funk's body temperature, had her wear ear plugs and completely darkened the room. The effect left Funk unable to see, hear, or feel anything and left her alone with her thoughts for the full ten hours and thirty minutes she stayed floating there.
Toward the end of her presentation she passed on some invaluable advice to the pilots there.
"The number one killer of pilots is got-to-go-itis," she said. "Got-to-go-itis" is something that all pilots know, it's the feeling that they have to go out and fly and often causes them to ignore warnings, take off in poor weather conditions and generally make bad decisions when planning because of a sense that they need to go.
Army aviators are especially aware of this feeling and typically use another term for it — "mission creep." Because the primary role of Army Aviation is to support the ground troops there is often a pressure to do whatever it takes to get off the ground and accomplish the ground commanders' mission.
Funk cautioned aviators to be aware of this tendency and ensure they slow down and take their time during pre-mission planning and pre-flight.
Funk's presentation was educational and inspiring for everyone who went. The lessons that she passed on will be invaluable as the aviators of 5th Battalion, 101st Combat Aviation Brigade, prepare for deployment.