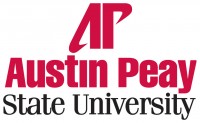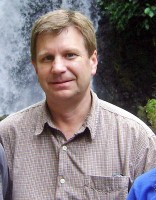 Clarksville, TN – On a spring afternoon in 2010, Dr. Jeff Lebkuecher, professor of biology at Austin Peay State University, waded into a creek to collect algae floating in the water and growing on rocks.
The samples were placed in test tubes, and back in his lab inside the APSU Sundquist Science Complex, Lebkuecher noticed that the algae were thriving. This was not good news for the creek.
"A problem with pollution or excess nutrients (such as fertilizers) is they cause what we call algal blooms (rapid algae growth)," he said. "I found the water quality within the creeks is poor. The reasons for the poor water quality include excessive sediments from erosion and high concentrations of nutrients as a result of fertilizer use by local farms."
The Tennessee Department of Environment and Conservation recently awarded Lebkuecher a $78,000 contract to expand his study of the impacts of water pollution on algae and other microscopic organisms throughout the Red River Watershed. His work will help determine the health of local streams and the impacts of pollution on aquatic organisms.
"Algae are such accurate indicators of habitat impairment that the data can be used directly for watershed management decisions," he said. "Some algae are indicators of heavy erosion. Some are indicators of high concentration of nutrients."
The objectives of the state contract include developing standardized methods for state researchers to evaluate the impacts of pollution in Tennessee rivers and assessing the effects of water pollution in the Red River Watershed.
"The grant also includes a little bit of money for me to hire students," Lebkuecher said. Those students, through hands on fieldwork, will gain experience in biological monitoring.
"Hopefully, using these standard protocols I'm writing now, the state will be able to hire Austin Peay graduates to continue the work," he said. "I teach a phycology class, and a major goal of that course is to train students to do that type of work."
The work conducted under this new state contract could provide the first step in cleaning and protecting local waterways. For more information on this research, contact Lebkuecher at .