APSU Sports: Austin Peay Men and Womens Tennis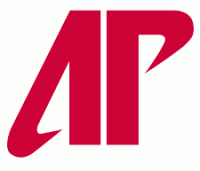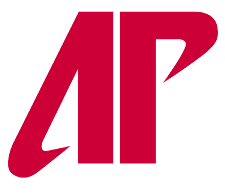 Clarksville, TN – Austin Peay State University's men and women's tennis teams highlighted the Ohio Valley Conference's preseason polls, released Friday.
Sophomore Jasmin Ademovic, of the men's team, and senior Vanja Tomic, of the women's team, each topped the OVC's Individual preseason rankings. Junior Sean Bailey, of the men's team also was ranked No. 3.  The Govs and Lady Govs are both picked to finish second, respectively.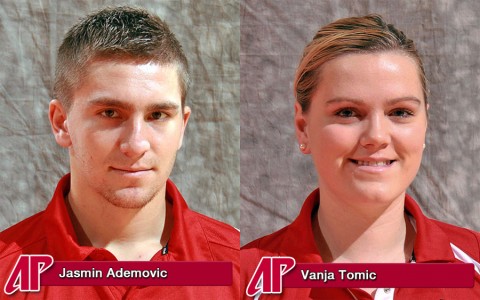 Austin Peay men's team finished second in the 2011 regular-season race and advanced to the OVC's championship match for the first time since 1987. Along with Ademovic – the 2011 OVC Freshman of the Year – and Bailey, the Govs return a significant piece of their lineup in junior John Storie. Added to that mix are four freshmen who have made early contributions.

Ademovic became the first Govs player to be named Freshman of the Year after going 5-1 in league play at the top two singles spots, while also playing to a 16-10 overall mark. On the doubles side, Ademovic went 14-7 overall and 4-2 in OVC action. Bailey is a two-time All-OVC pick, playing at one of the top two spots in both seasons at APSU. In 2011, he recorded a team-best 21 wins and went undefeated in OVC play.
The Lady Govs also have reloaded after an early exit from the 2011 OVC Championships. Tomic and sophomore Andra Cornea are the only returnees, joined by five freshmen expected to compete for immediate playing time.
Tomic is a two-time first-team All-OVC pick and was the 2010 OVC Player of the Year. As a sophomore she led the Lady Govs to an OVC Tournament Championship. In a season many players would consider outstanding, 2011 was somewhat of a drop off by her standards. She finished 16-5 overall with a 7-1 OVC mark, closing the season by winning seven of her last 10 matches. So far in 2012, Tomic has collected a win against Louisville's Rebecca Shine (ITA-ranked No. 103).
2012 OVC Men's Top Ten Player Rankings
(as voted on by the league's head coaches)
1. Jasmin Ademovic, So., Sarajevo, Bosnia – Austin Peay
2. Hugo Klientovsky, Sr., Colombe, France – Eastern Kentucky
3. Sean Bailey, Jr., Manitoba, Canada – Austin Peay
4. Nik Schroeder, Sr., Erwitte, Germany – Eastern Kentucky
5. Philip Janz, Sr., Queensland, Australia – Eastern Kentucky
6. Axel Sundberg, Jr., Nordstrand, Oslo, Norway – Jacksonville State
7. Alex Chen, Sr., Samarkand, Uzbekistan – Tennessee Tech
8. Syrym Abdukhailikov, Jr., Almaty, Kazakhstan – Tennessee Tech
9. Nathan Martin, Jr., Louisa, Ky. – Morehead State
10. Parul Verma, Sr., Chandigarh, India – Eastern Kentucky
2012 OVC Women's Top Ten Player Rankings
(as voted on by the league's head coaches)
1. Vanja Tomic, Sr., Banja Luca, Bosnia – Austin Peay
2. Jodie Tiley, Sr., Cambridge, England – UT Martin
3. Raisa Guasti, So., Vitoria, Brazil – Jacksonville State
4. Elizabeth Nyenwe, So., London, UK – Southeast Missouri
5. Raphaela Lima, Jr., Brasila, Brazil – Jacksonville State
6. Alix Young, Sr., East Hampton, Mass. – Morehead State
7. Jessica Montemayor, Sr., Monterrey, Mexico – Morehead State
8. Johanie van Zyl, Jr., Ashton, South Africa – UT Martin
9. Ashley Canty, Jr., Powder Springs, Ga. – Murray State
10. Nikole Novikova, Jr., Bellevue, Wash. – Southeast Missouri
Sections
Sports
Topics
Andra Cornea, APSU, APSU Athletics, APSU Men's Tennis, APSU Sports, APSU Tennis, APSU Women's Tennis, Austin Peay State University, Clarksville TN, Eastern Kentucky, Governors, Govs, Hugo Klientovsky, Jacksonville State, Jasmin Ademovic, Jodie Tiley, Lady Govs, Morehead State, Murray State, Ohio Valley Conference, OVC, Parul Verma, Raisa Guasti, Sean Bailey, Southeast Missouri, Tennessee Tech, UT-Martin, Vanja Tomic