My Two Cents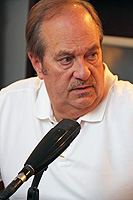 Clarksville, TN – The politics in this city has made a joke out of trying to update a city charter that's long over-due for an upgrade.
It's time for us to get it done.
Clarksville Mayor Kim McMillan has appointed a NEW charter commission to tackle this task.  I'm willing to bet it won't take long for them to agree on a finished document that they can present to the Clarksville city council.  I can't imagine this fine group of volunteers from all walks of life, and various interests of our city, will be able to meet together very often.
After all, there's just a couple of things wrong with the charter anyway. Right?
According to Representatives Joe Pitts and Curtis Johnson, and State Senator Tim Barnes, "Give us something we can present to the legislature that will pass, and we'll sponsor it."
Well, we did that once, and got totally embarrassed by Representative Curry Todd of Collierville, who, by the way, has his own problems at the moment.
"There's problems in Clarksville.  They got a lot of problems in Clarksville."  That's what Todd had to say about us the last time.  Still makes me mad.
And NOBODY stood up for us.
That makes me even madder.
I'm not interested in putting this city through another show like that again.  What I want is for the city council, AND our state legislative delegation to get together and GET IT DONE!  I want the city council to quit playing their petty politics, and work with the Mayor and get this worked out.
I want Mayor McMillan to show us that her experience in the legislature will pay off.   That she has a better relationship with our legislative delegation than the previous administration.
That we can "move forward."
I want this city council to put the citizens of Clarksville FIRST, and not use the charter revision as just another way to "stonewall" this administration. You can use other issues for that.
I want the good people who served on the former charter revision committee and who put countless hours of their time into a document that was a winner, to finally feel like their contribution to this city wasn't wasted. Those people are still bitter, and I don't blame them.
But, I very seldom get what I want.
Who knows, we might get lucky this time.