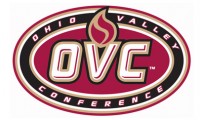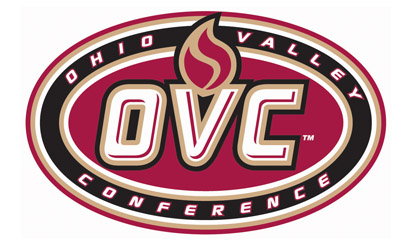 Brentwood, TN – The Ohio Valley Conference will begin divisional play for men and women's basketball beginning with the 2012-13 season, with Austin Peay a part of the league's new West Division.
That was announced Thursday by the conference office.
The addition of Belmont, July 1st, will give the OVC 12 member institutions, the largest Conference membership since the league's inception in 1948 (the OVC is currently the nation's eighth-oldest Division I conference).
The West Division will include Austin Peay, Eastern Illinois, Murray State, Southeast Missouri State, SIUE and UT Martin.
The East Division will include Belmont, Eastern Kentucky, Jacksonville State, Morehead State, Tennessee State and Tennessee Tech.
"Under the circumstances and where we are with the league," APSU Men's Basketball coach Dave Loos said, "it is the best format."
"I believe it is a positive move for our league," APSU Lady Govs basketball coach Carrie Daniels said. "I believe everyone is excited about where we're going in the league – Belmont coming in, the growth we have and the competitiveness, especially in women's basketball, it's exciting to see where we go.
Some of the factors in determining the divisions included geography and balance while also being mindful of matchups and rivalries (both current and future).
Finalized 2012-13 men's and women's Conference basketball schedules will be released in the coming weeks.
The final piece of divisional play will be in determining tournament seeding and bracketing. The OVC Championships sub-committee is studying those issues now and the Directors of Athletics will make a decision soon.
The sports of softball and volleyball will use schedules based on a divisional format but have yet to determine if those sports will formally recognize divisions. The sports of baseball, women's soccer and men's and women's tennis will not use divisional play because those sports currently have fewer than 12 participating teams.
Divisions for OVC Basketball in 2012-13
East Division
Belmont
Eastern Kentucky
Jacksonville State
Morehead State
Tennessee State
Tennessee Tech
West Division
Austin Peay
Eastern Illinois
Murray State
Southeast Missouri
SIU Edwardsville
UT Martin