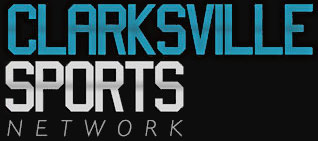 Clarksville, TN – It's the formula Clarksville High School has used in its 33 previous wins so it was no surprise that an overpowering defense led to the Lady Wildcats winning number-34 this time over Station Camp 66-27 in a Region 5-AAA semifinal game Monday night at the Northeast High School gym.
The victory moves District 10-AAA regular season and tournament champion Clarksville High (34-0) into the Region 5-AAA championship game Wednesday night at Northeast where the Lady Wildcats will face District 9-AAA regular season and tournament champion Mt. Juliet (31-3), which beat Rossview High School 68-38 Monday night to earn its spot in the game. Clarksville High is looking to win its second straight Region 5-AAA championship.
Both Clarksville High and Mt. Juliet will advance to Sectionals (sub state), but the winner of the game will host a home game Saturday against  the runner up from Region 6-AAA, while the loser will head on the road to face the Region 6-AAA titlist.
"What we really liked about winning (the Region championship last year) was the opportunity to host sub state (Sectionals)," CHS coach Brian Rush said. "We got to do that against Ravenwood and we'd love the opportunity to host again."
Clarksville High was led by Tennessee signee Bashaara Graves 21 points and 15 each from Florida signee Chandler Cooper and Austin Peay signee Tiasha Gray.
"It's great we're playing for the Region championship," Graves said. "We've been in this position twice before and we just want to come out and play our hardest like we did against Station Camp."
Station Camp (19-11) was led by Savannah Keele's 12 points.
Clarksville High came out of the gates on fire and use that to take a 19-4 lead at the end of the first quarter and kept the momentum up through the second quarter en route to a 39-10 lead at halftime.
The Lady Wildcats toned things down considerably in the second half, but still outscored Station Camp 27-17.
"We're excited to be playing in the Region championship for a third year in a row," Gray said. "We just want to play hard in the Region championship so we can play one more game at home."
Box Score
Clarksville High 66, Mt. Juliet 27
| Box Score | 1 | 2 | 3 | 4 | FINAL |
| --- | --- | --- | --- | --- | --- |
| Station Camp | 4 | 6 | 13 | 4 | — 27 |
| Clarksville High | 19 | 20 | 10 | 17 | — 66 |
Station Camp 27
| Player | Points | FGs | 3pts | FTs |
| --- | --- | --- | --- | --- |
| Chelsea Davis | 5 | 0 | 1 | 0 |
| Kayla Deter | 2 | 0 | 0 | 0 |
| Savannah Keele | 12 | 0 | 0 | 0 |
| Cheyenne North | 4 | 0 | 0 | 0 |
| Kia Perry | 2 | 0 | 0 | 0 |
| Janasia Williams | 2 | 0 | 0 | 0 |
Clarksville High 66
| Player | Points | FGs | 3pts | FTs |
| --- | --- | --- | --- | --- |
| 20 Rameja Bell | 2 | 0 | 0 | 0 |
| 5 Chandler Cooper | 15 | 0 | 2 | 0 |
| 11 Bashaara Graves | 21 | 0 | 0 | 0 |
| 14 Tiasha Gray | 15 | 0 | 1 | 0 |
| 32 Tia Nicholson | 4 | 0 | 0 | 0 |
| 12 Jessy Ward | 9 | 0 | 1 | 0 |