Recreational Trails Program Grants included efforts in Montgomery County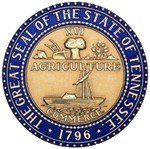 Nashville, TN – Tennessee Governor Bill Haslam and Environment and Conservation Commissioner Bob Martineau today awarded $565,000 in Recreational Trails Program grants to recipients across Tennessee.
Montgomery County will receive $120,000 for the Phase II construction of an ADA-accessible boardwalk trail.
"These grants help local governments and organizations enhance or expand community amenities such as trails, greenways and recreational facilities," Haslam said. "I am pleased this year's grant awards will allow us to help communities across the state make the outdoors more accessible to Tennesseans."
The Recreational Trails Program is a federally-funded program established to distribute funding for motorized, non-motorized and diverse recreation trail projects.  The funds are available to federal, state and local government agencies, as well as non-profit organizations that have obtained IRS 501(c)(3) status and have a written trail management agreement with the agency that owns the property where the trail project is located.
Recreational Trails Program grants may be used for non-routine maintenance and restoration of existing trails, development and rehabilitation, trailside or trailhead facilities such as restrooms, kiosks and parking lots, construction of new trails and land acquisition for recreational trails or corridors.
"These awards will help fund some outstanding projects, including the development of new greenways and trails and more ADA-compliant facilities," said Martineau. "We are excited to be in a position to make a variety of recreational opportunities a reality for these seven communities."
Funding for RTP grants is provided by the Federal Highway Administration through the federal Safe, Accountable, Flexible, Efficient Transportation Equity Act. The Tennessee Department of Environment and Conservation administers this grant program for the state. The maximum federal share for each project is 80 percent, with RTP grant recipients providing a 20 percent match.
Tennessee State Senator Tim Barnes (D-Adams) and Tennessee State Representatives Curtis Johnson (R-Clarksville), Joe Pitts (D-Clarksville) and Phillip Johnson (R-Pegram) represent Montgomery County in the Tennessee General Assembly.
"I'm pleased these grants will help improve the quality of our trails and greenways in Montgomery County and across the state," Rep. Curtis Johnson said.
"Our quality of life in Tennessee is directly linked to the quality of our outdoor spaces," Rep. Pitts said.
"These projects help make the great outdoors even more accessible for all to enjoy," Rep. Phillip Johnson said.
"Montgomery County offers so much to its citizens and visitors and this grant will certainly enhance the area's recreational opportunities," Sen. Barnes said.
Grant recipients were selected through a scoring process with careful consideration given to the projects that met the selection criteria and expressed the greatest local recreation need.
To learn more about the RTP grant program and other recreation or conservation-based grant programs available in the future, please visit http://tn.gov/environment/recreation/grants.shtml.
For more information about the RTP grant program, contact Gerald Parish at 615.532.0538 or Gerald.Parish@tn.gov.
A complete list of the grants announced today is available on the department's website at
http://news.tn.gov/node/8498.