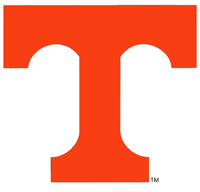 Knoxville, TN – Tennessee head women's basketball coach Holly Warlick announced today the hiring of her first new staff member as Lady Vol standout Kyra Elzy will be returning to Rocky Top as assistant coach/recruiting coordinator.
Elzy, an associate head coach/recruiting coordinator at the University of Kentucky for the last four years, will fill the role held by former Lady Vol assistant coach Mickie DeMoss who announced on April 2nd she was leaving UT to join the WNBA's Indiana Fever.
"I can't begin to tell you how excited I am to have Kyra on our staff," Warlick said. "From the time she was a player on our NCAA title teams in 1997 and 1998, she possessed a coach's mentality on the floor. As I have watched her collegiate coaching career progress, I have become more impressed with her each stop along the way.
"Kyra is a phenomenal recruiter possessing a great coaching mind and will complement Dean (Lockwood) and I perfectly.  As a Lady Vol, she knows firsthand what our expectations are at Tennessee," Warlick said.
Elzy just completed her fourth season at Kentucky where she served as the recruiting coordinator and was responsible for coaching the guards of the 2012 SEC Champion Wildcats.  This season marked her second as associate head coach after being promoted in August 2010.
"I am humbled, honored and excited for the opportunity to come back to the University of Tennessee as a coach for the Lady Vols," said Elzy.
"First, it was incredible as a student-athlete to be part of the history, tradition and legacy of the Lady Vols during my playing days. Now I am thankful for the privilege and the gift to return to the Tennessee program."
As a student-athlete at Tennessee from 1996-2001, Elzy's game excelled under the nation's all-time winningest coach in Hall of Famer Pat Summitt. A four-year letter winner, who actually spent five seasons in a Lady Vol uniform after missing the 1998-99 season with an injury, she was a member of two national championship teams (1997 and 1998) and a national runner-up squad (2000).
During her time in Knoxville, she played in 126 games and earned the Holly Warlick Defensive Player of the Year award in 1997, the Unsung Hero Award in 1998 and the USA Today All-Injury Team that recognized athletes that compete while overcoming medical issues in 2000.
Elzy became just the fifth freshman in Tennessee history to start her first game as a Lady Vol when she started at guard in the 1996-97 season opener against Austin Peay State University. She also earned another distinction during her playing career, becoming the first UT player to earn her master's degree while still playing.
Also excelling in the classroom, Elzy was named to the 2000 and 2001 SEC All-Academic teams. She was a three-time member of the Lady Vol Academic Honor Roll (over a 3.0 GPA) and earned Tennessee's Dean's List honors each semester while in graduate school.  She holds a bachelor's degree in psychology and a master's in cultural studies in education with an emphasis in sports psychology from UT.
While as a coach at Kentucky, Elzy was considered one of the top recruiters in the nation and helped UK sign a top-10 recruiting class three-straight seasons including the signing of four McDonald's High School All-Americans.
She was instrumental in helping UK advance to three consecutive NCAA?Tournaments, chart back-to-back-back 20-win seasons, including two NCAA Elite 8 appearances in 2010 (losing to Oklahoma) and 2012 (losing to UConn).
Elzy's guards received SEC recognition this past season as A'dia Mathies was named the SEC Player of the Year and rookie Bria Goss was named the SEC Rookie of the Year.
Under Elzy's tutelage, Mathies received UK's first SEC Freshman of the Year honor in 2010 and was named UK's first freshman All-American since Valerie Still in 1980.
Prior to Kentucky, Elzy spent four years as an assistant coach at Kansas. As the recruiting coordinator, she helped the Jayhawks land its first top 20 signing class in 2007 under head coach Bonnie Henrickson. She also helped KU earn two post-season bids in her four seasons. In 2006-07, KU finished 17-16 overall and advanced to the third round of the WNIT, while guard Danielle McCray was named Big 12 honorable mention.
Elzy also coached at Western Kentucky for two seasons under head coach Mary Taylor Cowles. She coordinated the recruiting efforts for the Lady Toppers and also worked with the guards and handled individual workouts. The Lady Toppers posted 20+ wins in both of her seasons at WKU, and in 2002-03 WKU won the Sun Belt Conference championship and advanced to the NCAA Tournament. Elzy helped coach Sun Belt Player of the Year Shala Reese and Newcomer of the Year Tiffany Porter-Talbert. In 2003-04, WKU was the Sun Belt runner-up and advanced to the quarterfinals of the WNIT.
Before coaching, Elzy spent one year as an administrative assistant under Henrickson at Virginia Tech. She was responsible for team travel, scheduling community service events, and working with the women's basketball summer camps.
Her outstanding prep career earned her induction into the Kentucky Lions Club Hall of Fame in 2009 after a standout prep career at Oldham County High School where she guided the Lady Colonels to four district championships, two regional titles and a state semifinal appearance during her prep career.