Written by Sgt. Joe Padula
2nd Brigade Combat Team PAO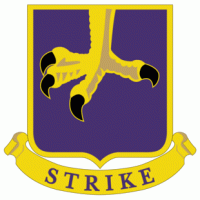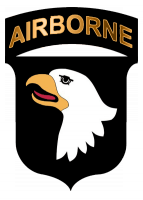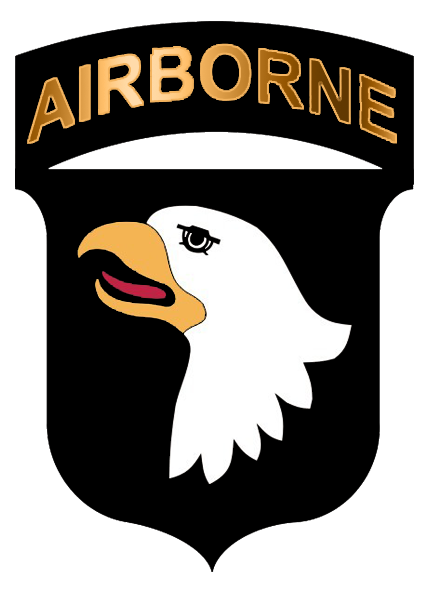 Fort Campbell, KY – Foreheads touching, eyes closed, a half a minute of silence then soft whispers saying, 'I love you, I love you so much,' A tear falls from her eye.
The deploying Strike advisory teams of the 2nd Brigade Combat Team, 101st Airborne Division (Air Assault), embraced and said goodbye to their loved ones as they begin their mission as 'the new tip of the spear' in the War on Terror, departing Fort Campbell's flight line, April 27th-30th, for eastern Afghanistan.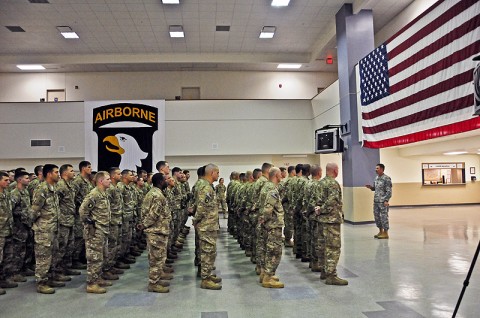 "You are going to Afghanistan at a decisive time, we are very proud of you and what you are about to do," said Maj. Gen. James McConville, commander of the 101st Abn. Div. and Fort Campbell. "You are going to shift the responsibility to the Afghan Nation Security Forces, a very, very important mission at a very, very important time."
About five months ago, a fraction of the Strike Soldiers and Leaders, known as Team Strike, were selected to receive Afghan specific and unique training for the new Afghan mission; handing over the combat reigns to the Afghan forces. Some of the training included foreign weapons, how to effectively teach Afghan forces on the battlefield and understanding Afghanistan's culture and two languages of Dari and Pashto.
"One of the challenges is going to be language so we focused much towards learning both their languages," said Capt. Peter McCain, a team commander with a deployed unit from Strike's 1st Squadron, 75th Cavalry Regiment. "Using their language will help us connect the ANSF to the Afghan people and will also show we respect their culture. We will sustain the forces so they no longer need to rely on US and coalition forces."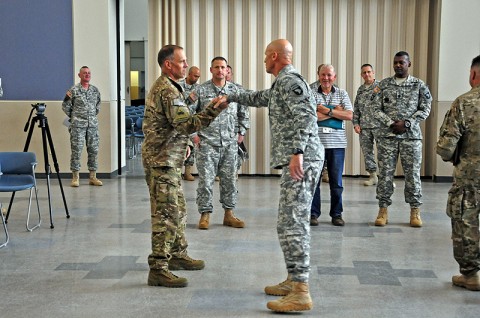 The brigade minus still operating at Fort Campbell is known as Team Campbell Strike and will support the deployed teams as well as continue training for their potential fights.
"Team Campbell Strike's mission is as equally important and just as challenging," said Col. Dan Walrath, commander of the 2nd BCT, while on the flight line before his departure. "They will continue to maintain and improve their readiness because there will be another mission for the Strike brigade in the future. It will be a challenge, but we are Strike Soldiers and we fight where told and win where we fight."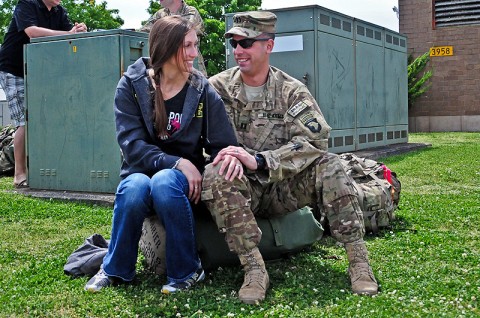 The flights left Fort Campbell's airspace carrying the men and women wearing multi-camouflaged uniforms on their body, Old Abe patches on their sleeves and black hearts on their helmets, heading for a new mission, which McConville is proud and confident about.
"We are real proud of what you are about to do, we know you are going to represent this division and live up to the legacy that has gone before you," said McConville. "I look forward to your great deployment and seeing you on high ground….Air Assault."