Clarksville, TN – Whenever Beachaven Vineyard and Winery holds one of their Jazz on the lawn concerts you know you will have a good time. That was the case with Saturday's Concert Featuring The SunBurners. People were clearly ready to enjoy the long Memorial Day weekend by spending some quality time with family and friends.
I had missed the opening jazz on the lawn concert of the season which featured the band Delicious Blues Stew, on May 12 as I was off attending Austin Peay State University's annual bass tournament which is held at Paris Landing on Kentucky Lake each year. So this was the first opportunity I had to see the new stone dance floor, I feel that this was such a wonderful idea, and very well executed. No more clouds of dust raised by the feet of dancing children. I also think the new dance floor encourages more dancing by the adults.
When I arrived for the concert the streets and surrounding parking lots were already close to being filled with all the cars of all the people who had arrived before me. After parking I wandered around the winery visiting with such an eclectic group of people who all seem to be having a wonderful time.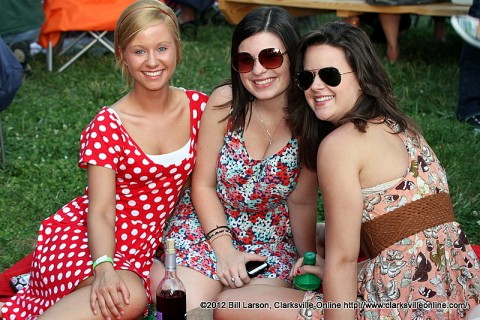 Looking back to the gallery as you will be able to at the end of this article, it is easy to see just how much of a part of the community that the Beachaven Jazz on the Lawn concerts have become. The Beachaven Vineyard and Winery opened their arms to the community some 26 years ago, and since then the community has embrace them back.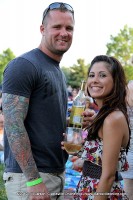 The next Jazz on the Lawn Concert at Beachaven Vineyard and Winery will be held on June 9th, and will feature the return of Rob Hawkins and Groove 101. They previously played at Jazz on the Lawn last June. The band performs a wide variety of hits ranging from the 1960s up to today. Rob Hawkins finds the band providing lead and backup vocals, and not to mention he plays a mean guitar! The smoking rhythm section features, Herman DePriest/Keys, Pedro Marrero Percussion/Vocals, Dennis Stein/Bass, and Rick Stone/Drums.
We look forward to seeing you there!
Photo Gallery