Powell has lengthy history of Burglary and Theft; Makes Most Wanted after Attempted Burglary in Williamson County
Law enforcement seeking his accomplice as well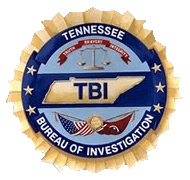 Nashville, TN – The Tennessee Bureau of Investigation has put a Smyrna, Tennessee man on the state's Top Ten List who law enforcement believes is responsible for an attempted aggravated burglary that occurred last week in Williamson County. He has a lengthy criminal history and is considered a predatory burglar due to the frequency and nature of his crimes.
Donald Powell, 38, last known address 3165 Morton Lane, Smyrna, Tennessee and his accomplice, Alyssa Cartwright, 36, last known address 225 Morton Hollow, McMinnville, Tennessee are wanted by the Williamson County Sheriff's Office on one count of attempted aggravated burglary.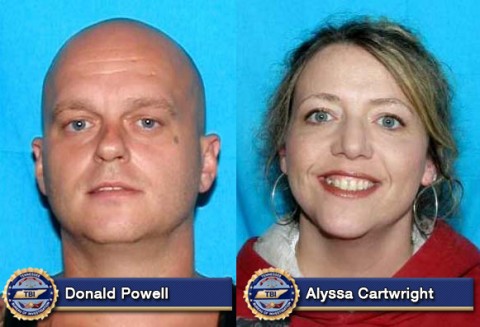 On May 25th, 2012, Powell and Cartwright attempted to gain entry into a College Grove residence where a mother and three small children were staying. The victim stated the two were attempting to break into the front and back doors of the home when they were scared off.

Powell has violated his probation on six counts of burglary and theft over $1,000. Cartwright is wanted for violating her probation and was recently released from jail for a previous burglary offense.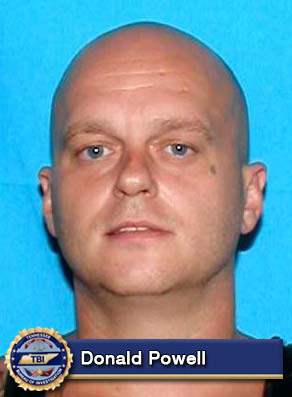 Powell is a convicted felon has a previous arrest history that dates back to 1994 and includes numerous arrests for burglary, theft, evading arrest, joy riding and probation violation throughout the middle Tennessee region.
Cartwright is also a convicted felon who has a criminal history that includes theft, burglary, vandalism, domestic assault, worthless checks and numerous drug charges.
Powell is described as a bald, white male with blue eyes. He is 5'10" and weighs approximately 175 lbs. He has a tattoo of a tear drop under his left eye and a tattoo on his right forearm that reads "God 1st."
Anyone with information on the whereabouts of Donald Powell is urged to call the TBI at 1-800-TBI-FIND. There is a $1,000 reward for information leading to his arrest.
Sections
News
Topics
aggravated burglary, Alyssa Cartwright, Attempted Aggravated Burglary, burglary, Domestic Assault, Donald Powell, Evading Arrest, Joy Riding, McMinnville TN, Probation Violation, Smyrna TN, TBI, TBI Top Ten Most Wanted List, Tennessee, Tennessee Bureau of Investigation, Theft, Vandalism, Williamson County, Williamson County Sheriff's Office