Clarksville, TN – The weekly Clarksville Parks and Recreation Department Recreation Report provides Clarksvillians with a glimpse at the activities and events that are available from the Parks and Recreation Department for them to enjoy together as a family.
This weeks highlights include:
Movies in the Park
Sleep Under the Stars Campout
Money Management Fair
Paralympic Sport Clarksville
Movies in the Park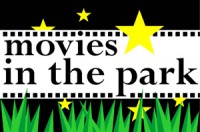 Join us for our next viewing of Movies in the Park, Saturday, September 15th, at Heritage Park Soccer fields for the popular showing of "The Hunger Games", rated PG-13. Come early to save your spot and check out "move before the movies" which will feature ultimate fitness. Admission to the movie is free.
Follow us on facebook to find out exactly what time the movie will begin! Don't miss the final showing of the 2012 season, October 20th featuring, "The Princess Bride" and "The Goonies".
Sleep Under the Stars Campout
Join us for a bonfire, archery, games, ghost stories and much more at our great Family Campout, beginning Saturday, September 29th, at 2:00pm until Sunday, September 30th, at 9:00am at Billy Dunlop Park. The cost is $5.00 per person or $20.00 for a family up to 6 members.
This family adventure will include an afternoon and evening full of festivities to include a hot dog dinner and breakfast the next morning. Families will need to provide their own tent and sleeping materials. Children must be accompanied by an adult the entire camp out.
Don't miss out, register today at recpro.cityofclarksville.com. Billy Dunlop Park will be closed to the public for this event
Money Management Fair
The Kleeman Community Center, located at 166 Cunningham Lane, will be hosting the first-ever "Savings A'hoy": Money Management Fair on September 29th from 12:00pm to 4:00pm. Savings A'hoy will promote financial literacy in the community starting at a young age.
This fair is open to families, primarily with young children, as fun and games will be used to teach the importance of saving money and how to do so.
Families can enjoy inflatables, food and prizes such as restaurant gift cards, free passes to the Customs House Museum, a $50.00 gift card from Altra Federal Credit Union and a $100.00 tax preparation certificate from Page Accounting & Tax Service. Author, Maria Jimenez, will be giving away 1,000 copies of her book, Accounting for Preschoolers.
Institutions such as Bethel University, Daymar Institute, Troy University, Tico Home Improvement, Duncan & Duncan Construction, NCM Financial Service, Altra Credit Union, Bank of America, Better Business Bureau, Page Accounting & Tax Service, and more will be onsite to answer questions and provide information about their services.
Paralympic Sport Clarksville
Paralympic Sport Clarksville is excited to announce the first Paralympic Archery and Shooting Event to be held at 10:00am Friday, October 12th at the Montgomery County Shooting Complex, located at 4201 Southside Road in Southside, TN.
This event is open to youth and adults at least 8-years-old, including active duty service members and veterans, with physical and visual disabilities, regardless of skill level.
Paralympic Archery and Shooting will feature contests in archery, skeet and trap shooting. Participants must provide their own rifle for the shooting contests, while some equipment will be provided for the archery portion of the day.
The day will also feature an auction to benefit Paralympic Sport Clarksville as well as the North Central Chapter of the National Wild Turkey Federation.