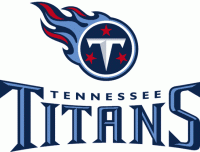 Nashville, TN – Tennessee Titans coach Mike Munchak said Monday that his team is treating Thursday's matchup against the Pittsburgh Steelers as a challenge and opportunity.

Munchak said he and the Titans are frustrated by their 1-4 start but focused on fixing the problems they've encountered so far and finding a solution in the 11 remaining games.

"The good thing is it's another opportunity to make plays and play better and take advantage of situations that we haven't taken advantage of," Munchak said. "We know (Pittsburgh). We played them last year; we've played them just about every year.

"It's going to be a great challenge for us, but I think that's what you do," he continued. "You just kind of re-focus. It's a game at our place that we all know where we're at, and we're not happy where we're at."

The Titans' offense struggled for three quarters Sunday at Minnesota (4-1), and the Vikings turned a 13-point halftime lead into a 30-7 victory. Tennessee gained 13 first downs in the fourth quarter and scored on a 10-yard TD pass from Matt Hasselbeck to Jared Cook with 10:35 remaining, but it was too little, too late.

Reporters have asked Munchak why he doesn't storm the sidelines or yell when things don't go the Titans' way, but the second-year head coach said he cares much more about execution than exhibitions.

"I can yell as much as I want, but it doesn't necessarily mean a guy is going to catch a ball or make a better play because I do," Munchak said. "They know exactly where they stand; they know exactly what's expected of them, the coaches do, the players do; we've just got to go ahead and do it and execute it now, so yeah, it's frustrating — believe me, we're frustrated in a lot of ways, just like fans are, which they should be, and we know this is our big opportunity to hopefully change the opinion of a lot of people by how we play on Thursday night."

Pittsburgh (2-2) defeated the Philadelphia Eagles 16-14 Sunday with a last-second field goal by Shaun Suisham, but the Steelers also haven't started as well as they wanted.

Titans safety Michael Griffin said the team must prepare as if Pittsburgh is the same team that has played in three of the past seven Super Bowls and won two of them.

"It's a short week this week, we've got a big game against Pittsburgh, and we've got to go out and play hard," Griffin said. "In spite of their record, you can't say that this is not the old Pittsburgh team."

Griffin said the Titans remain united in the locker room, and cornerback and defensive captain Jason McCourty said continuing to stay together will be important.

"Honestly, we're not turning against each other," Griffin said. "We're all still here together. We're all trying to get better, so, I mean in the past you started seeing a lot of finger pointing and things of that nature, but right now, we're all still together."

Said McCourty: "We've lost a few games, but it's football. It's just a matter of coming together and turning it around. I've had bad starts here before. In my rookie year (2009), we went 0-6, and were able to turn it around, so it's just a matter of having faith and believing in one another and continuing to work hard."

That team in McCourty's rookie season had a schedule that was similarly front-loaded with tough opponents, but rallied to win eight of its final 10 games to finish 8-8.

Each of the Titans' losses so far this season has come against an opponent that is leading or tied for the lead in their respective divisions: New England Patriots, San Diego Chargers, Houston Texans and Minnesota Vikings.

The Titans, however, said they have to eliminate self-inflicted wounds that have put games out of reach.

Munchak said if costly mistakes can be eliminated, he and the coaching staff have seen signs of progress that are not seen at first glance.

"There's still a lot of football, so we're not going to give up on the things that you're seeing, we're seeing as coaches, Munchak said. "We see things that, hopefully, a lot sooner than all of you do and the fans do. We see things coming that, like when you pick a draft pick, you're saying, why did we take that guy, and then about three months later, oh yeah, that's why we picked that guy. Bottom line is the Ws and the Ls. We had plenty of opportunities to change (Sunday's) game dramatically."
Locker On The Mind
Second-year quarterback Jake Locker is continuing to improve from a separated left (non-throwing) shoulder he suffered in the season-opener and re-injured at Houston, Munchak said. The coach said it is unlikely Locker will be active for the Pittsburgh game, but will be evaluated for a possible return October 21st at the Buffalo Bills.
"He's getting better, no doubt about that, which is a good thing," Munchak said. "Kind of how we did last time, I think the last couple of days, he feels a lot better, so, but we're not, for a short week, it wouldn't make any sense to try to hurry him back for Thursday, so we'd hold him and start to think about the next game, the Buffalo week."
Ringer Out Several Weeks
The Titans also received a bit of encouraging news about Javon Ringer, who left Sunday's game on a cart with a left knee injury.
Munchak said it was diagnosed as an injury to Ringer's MCL, which is highly painful but will not require surgery. He said the timetable for Ringer's return is currently four to six weeks.
"I think it was so painful for him the way it happened and when it happened," Munchak said. "That's the thing, sometimes when it's more painful in the beginning or when it happens, luckily it's not as bad. Four to six weeks is bad, obviously, versus not being hurt."
McCarthy And Britt Make It Through
Munchak said linebacker Colin McCarthy and Kenny Britt made it through Sunday's game in their respective returns from ankle injuries. Neither McCarthy nor Britt practiced Monday.
"I think (McCarthy) did well," Munchak said. "He played about 60 snaps, which was probably more than we thought he would play, but he did a nice job. He brings that attitude and made some nice plays early. "We got three-and-out quite a bit against a pretty good back [Adrian Peterson], Munchak continued. "We were limiting him until a couple of runs came out of there. He missed a tackle or two, no doubt. He was a little rusty, but it was great having him out there. I think he definitely made a difference with our defense, and I think hopefully, he will be able to continue that Thursday."
It was McCarthy's first action since the season-opener.
Munchak said Britt "unexpectedly" played about 25 snaps including the final one of the game—a 17-yard catch by Britt on a pass from Rusty Smith. The fourth-year receiver had been a game-time decision based on how he felt in warm-ups.
"It's a credit to both of those guys and how hard they work, how important it is to them to be out there, how much they know their team needs them," Munchak said. "They know what difference makers they can be."
Sections
Sports
Topics
Adrian Peterson, Buffalo Bills, Colin McCarthy, Houston Texans, Jake Locker, Jared Cook, Jason McCourty, Javon Ringer, Kenny Britt, Matt hasselbeck, Michael Griffin, Mike Munchak, Minnesota Vikings, Nashville TN, New England Patriots, Philadelphia Eagles, Pittsburgh Steelers, Rusty Smith, San Diego Chargers, Shaun Suisham, Super Bowl, Tennessee Titans, Titans