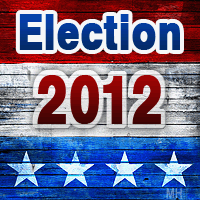 Clarksville, TN – Wouldn't you enjoy seeing a regular guy win? What if you could be a part of making that happen? You have the opportunity to do just that on Tuesday.
Join Mike Warner, Republican, for Tennessee  State Representative, District 67.  Mike is a certified write-in candidate.  Mr. Warner is running against a well funded Liberal Democrat Banker.
We need a walk out majority in the Tennessee General Assembly.
You could make the difference!
Looking for Volunteers
Tuesday is election day.  There are 11 precincts that need coverage in Clarksville.
Help a Veteran, conservative, free market, limited government, pro 2nd amendment, constitutional carry, free speech, freedom of religion, local control, pro-school choice, common sense guy make a difference for Clarksville and all Tennesseans!
Check out Mike Warner's website: www.TNHouse67.com.  Link from there to his facebook page.  We have received an incredible reception from those we've been able to reach, the key is making sure enough people know they have a choice.
They can write-in Mike Warner for State Representative, District 67.  Without volunteers on Tuesday many will not find out in time.  It would be a shame, wouldn't it?
For instructions on writing in Mike Warner text the word " vote " to 931.551.6705 or go to www.TNHouse67.com to print instructions.
It is very easy to do with the machines being used at the polls in Montgomery County.
Mike Warner was at early voting every day. He has been walking the district, talking to thousands of people one on one. If elected Mike Warner will not set in his ivory tower taking and giving favors to a few.
Mike Warner is a regular guy who will depend on input from you, to represent you.