Written by Jennifer Andersson
159th Combat Aviation Brigade Public Affairs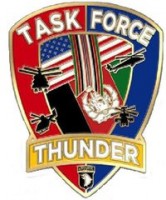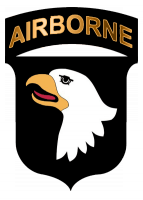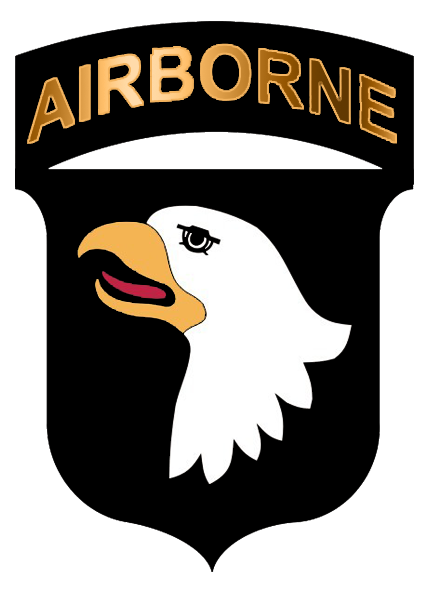 Fort Campbell, KY – "A Thunder Warrior is highly trained, disciplined and fit — a member of a team built on trust and respect, devoted to the mission, soldiers and families," is the creed for the 159th Combat Aviation Brigade.
Command Sgt. Maj. Ron Dvorsky, the 159th CAB's command sergeant major, said the brigade's soldiers continue to exemplify this creed by repeatedly showing exemplary performance during the Warrior Leader Course at Fort Campbell, KY.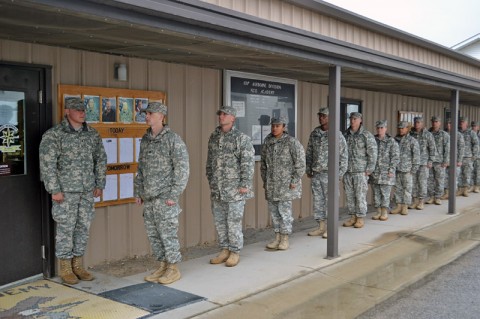 Throughout the last four consecutive graduating classes at the Staff Sgt. John W. Kreckel Noncommissioned Officer Academy, numerous 159th CAB soldiers have made the Commandant's List. Forty-two 159th CAB soldiers graduated with honors, one with distinguished honors, one with the Leadership Award and two earned the title Iron Soldiers.
"We must be the standard bearers," Dvorsky said. "Our aim should never be the minimum acceptable standards. Our standards should allow us to be all that we can be, yet still remain attainable for all of our soldiers."
The 159th CAB command group believes in leading by example.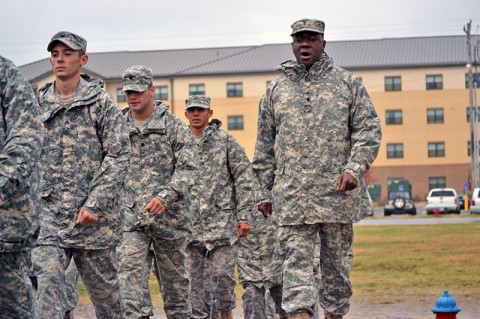 "From physical requirements to the military bearing, we must be the role model for our Soldiers, just as we molded our leadership styles after one or more of our predecessors," Dvorsky said.
Spc. Sanjog Udas, a food service specialist with Company E, 7th Battalion, 101st Aviation Regiment, earned the prestigious Distinguished Honor Graduate title during his graduating class.
When Udas had difficulty with a subject, he would voluntary go to study hall after class. His motivation came from the additional time the SGLs spent with the students.
"The small group leaders — the NCOs (from) the academy — they had to stay with us, so I feel like they sacrificed something for us because they have to be there as long as we are there," he said.
"It made me want to work harder because I didn't want to waste their time," he said. "They could have been at home, spending time with their Families, but instead, they were studying with us."
The best leaders are disciplined, and that quality is fundamental at the NCO Academy.
Udas said discipline, such as attention to detail, whether it's the packing list, being on time or listening to everything the SGLs say, played a major part in his success at WLC.
"You have to have discipline so you don't receive the negative counselings," said Spc. Troy Stone, a warehouse stock control specialist with Co. A, 563rd Aviation Support Battalion.
Stone said he would advise future WLC Soldiers to practice discipline by working out, studying for tests and getting enough sleep to maintain mental acuity during the course.
"Be on time, show up early in case something goes wrong," he said. "At WLC, they just go back to the basics of the Army. You give everyone the proper respect, and they give you the proper respect."
WLC is not all academia. Leading from the front includes maintaining physical requirements as well, which has not been difficult for the 159th CAB Soldiers who graduated with honors.
"It is my belief that physical fitness is one of the cornerstones in building a fit and conditioned fighting force," Dvorsky said.
The Iron Soldier Award is given to the Soldier with the highest physical training score in the class.
Stone earned the Iron Soldier title due to his outstanding physical fitness performance during his iteration.
"When it comes to motivation, (Stone is) the kind of soldier who wants to move up the ranks, and he wants to get to that next level," said Staff Sgt. Joel Beach, the warehouse NCOIC with Company A, 563rd ASB. "(His drive) comes from within. He likes what he does, and he wants to set himself apart from his peers. He doesn't accept sub-par performance."
"I really wanted to win Iron Soldier," Stone said. "I went in with that goal, so when they said (I had), I felt good."
Stone has hardly hit his peak. His future is brighter than ever.
"I just keep making goals and accomplishing those goals," he said.
Stone's mentor offered advice he said will serve him well in the Army.
"He said, 'Just go get things. Don't wait for them to come to you.'"
Stone's proactive attitude may well represent that of other future leaders with the 159th CAB.
"Leadership of excellence starts here," Dvorsky said. "We must never compromise our integrity. The ultimate winner on the battlefield is the force that is physically fit, proficient in the use of their weapons, and lead by competent leaders."